In just looking at a question, I now see: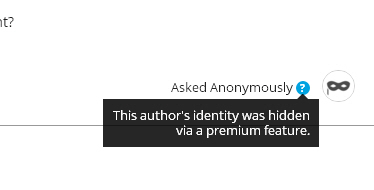 and as a result:
1. I don't know if I've answered questions for them before.
2. What their level of experience might be.
3. That this question might be related to another.
4. Whether the person would be a worthwhile to try and convince to answer questions or volunteer.
I think this site is really starting to loose sight of the original intent "expert's EXCHANGE" (collaboration between people), as you are now hiding identities. Great way to build a sense of community (NOT).
Not sure why we ran with this, but it doesn't seem well thought out and I for one will not be answering any of these questions.
Jim.