Here's a Christmas Card to all of you I've answered EE questions this year....if you do not celebrate Christmas, then Happy Holidays!
Some familiar names, and I hope your VMware and Virtualisation issues are solved, and hope to see old names return in the New Year!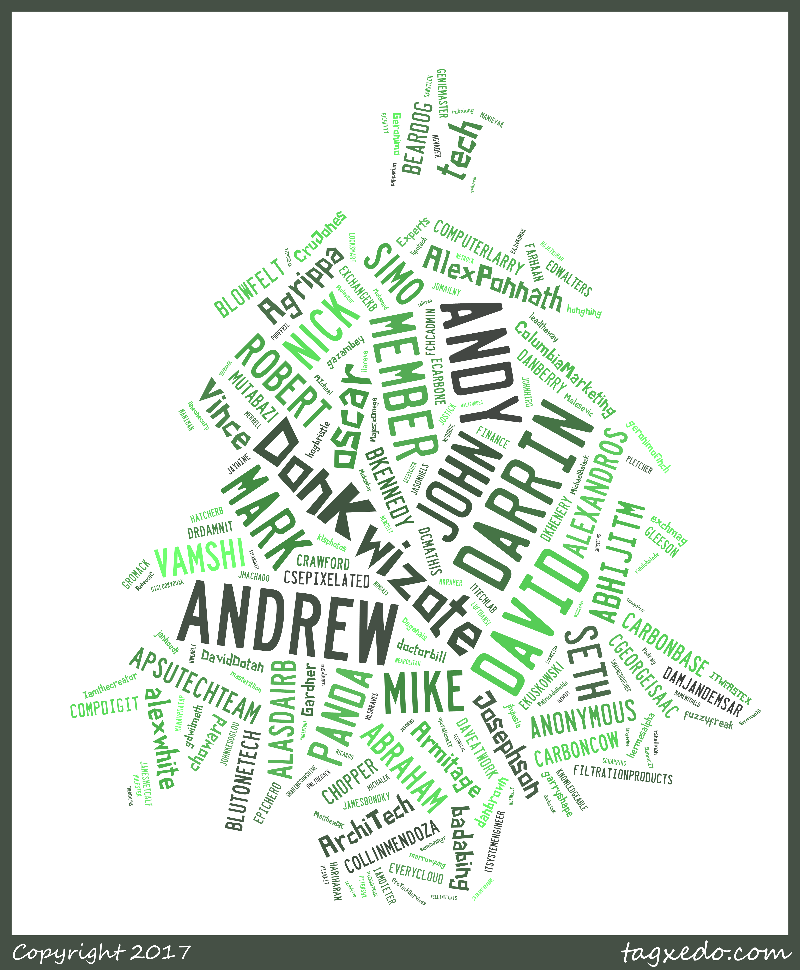 I've extracted all your "EE names" and input them into
http://www.tagxedo.com/app.html
Merry Christmas and Hope to see you in the New Year
For me, just settling down with a few glasses of red wine, because this year, I've drawn the short straw, to monitor the global datacentres over the Christmas/New Year Period to ensure ALL those Services are running, and NOT in the RED, hopefully GREEN lights all over the board!
Never a dull moment, in virtualization land!
As we have just passed the Winter Solstice, may the returning sun, shine down on you all with good health and wellbeing.
All the very best
Andy