Season Greetings and A Prosperous New Year for 2020 - and a Big Thank You from Andy!
Here's a Christmas Card to all "The EE Askers" I've had the pleasure of answering EE questions this year (2019) in the VMware and Virtualisation topic areas....if you do not celebrate Christmas, then Happy Holidays!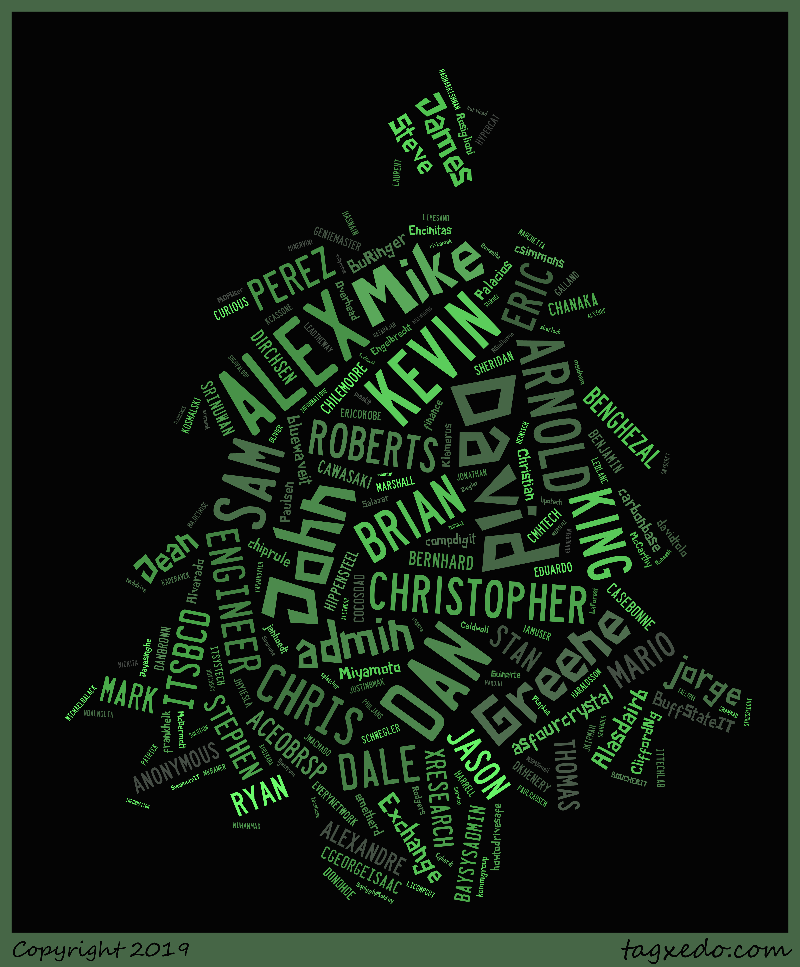 Some familiar names, and I hope your VMware and Virtualisation issues are solved, I've included the Anonymous users as well!
I've extracted all your "EE tag names" and inputed them into
http://www.tagxedo.com/app.html
- we've now developed Cloud based apps now to do this very quickly! (Tagxedo is old it still supports Silverlight!)
Merry Christmas and Hope to see you in the New Year.