Those who know me will recognize that I use sqlfiddle.com (a lot!)
This particular tool is exceptionally useful to me as it covers a wide range of sql compliant databases (MySQL, SQL Server, Oracle, PostGres, more)
It is also exceptionally useful for turning "sample data" into tables (see below)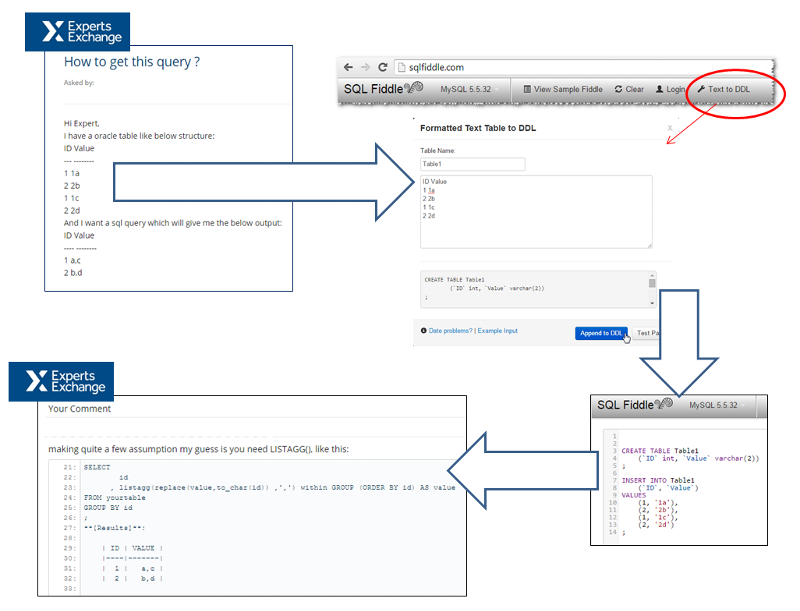 Imagine what it would be like if questioners had inbuilt capabilities to easily supply sample data that we can interact with?
Or what it would be like trying to answer a PHP/Query question if both the dbms and php was available to demonstrate with?
There are online tools for other technologies (PHP, Javascript and much more) of which I only know a few. e.g.
jsfiddle
coodpen.io
What external tools do you use that you would love to see at EE?