Happy Holidays and a Prosperous New Year for 2024, and Good Health to you and your families for a fantastic year at Experts Exchange
Many Thanks for all the VMware and Virtualization questions I've answered this year on Experts Exchange, and for making EE the Number 1 Original Tech Community Online. I've really enjoyed being there for you answering your questions, and completing so many articles and videos for you which can be found listed here, and it was fantastic to see EE return to it's roots - "About Bloody Time", and fab to be invited to Core Conference 2023, and meet with other fab Experts.
In what has become Andy's EE tradition, which is becoming more difficult with the demise of Microsoft Silverlight!
I've extracted all your "EE names" and input them into
http://www.tagxedo.com/app.html
- we've now developed Cloud based apps now to do this very quickly! (Tagxedo is old it still supports Silverlight!), I'm not sure we will be using Tagxedo next year, we are finding it difficult to find a Silverlight enabled PC today!
if you want to see a VMware video, let me know, and we will see what we can do.
So that just leaves me to say...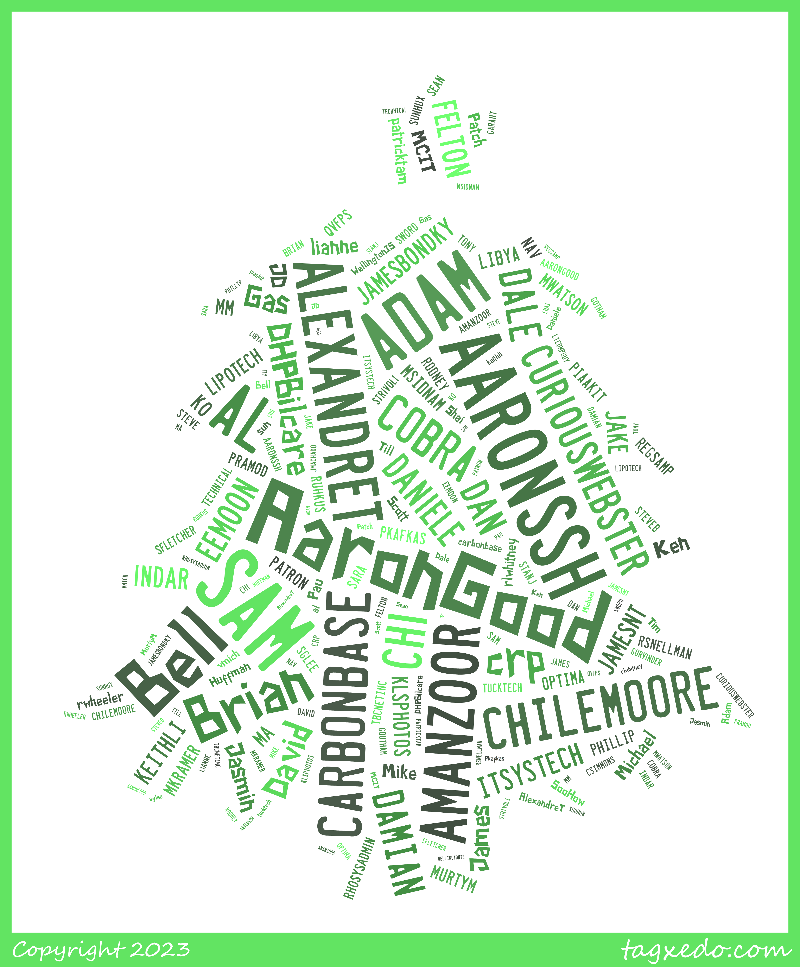 Happy Holidays!
Andy
EE-Happy-Chrimbo2.png