Just when you thought Google Glass was dead and buried (thanks to public stigma), yesterday they announced an enterprise version:
http://www.x.company/glass/
Here's a
blog post
from the Glass project lead (
Jay Kothari
) that explains some of the things they're doing in the enterprise.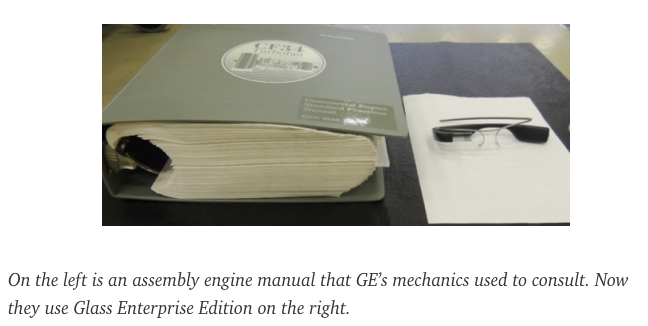 Using these for helping factory workers in assembly, inventory management, etc., on first glance looks like a no-brainer. Giving a surgeon the ability to monitor vital signs of a patient while elbow deep in a heart transplant, amazing. Seems like enterprise is where the Glass project should have started in the first place.