Thoughts from Webroot's new President and CEO, Mike Potts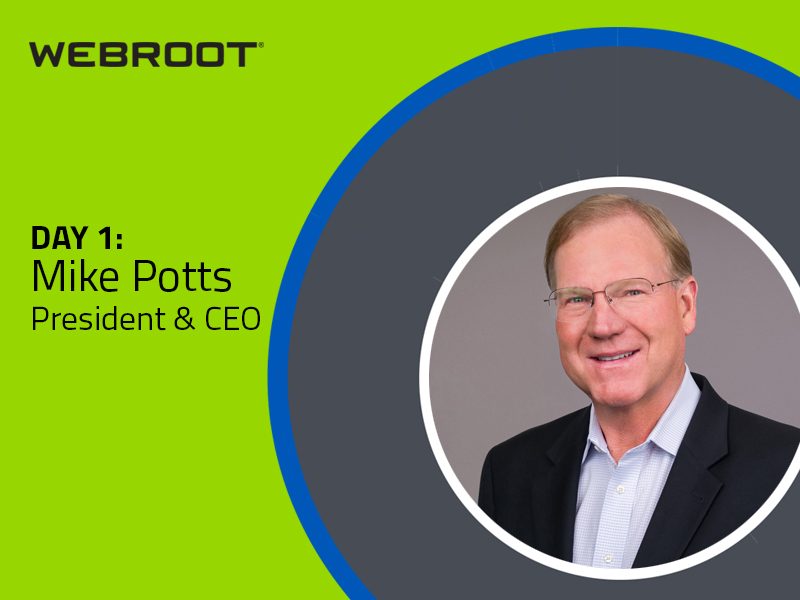 Mike Potts, Webroot's new President and CEO, shares his thoughts on why he joined Webroot and where he sees the cybersecurity industry going.
I'm delighted to join the Webroot team officially today as CEO. We helped define the cybersecurity field in our first 20 years, but I believe our best days are ahead. With this introductory post, I thought I'd let you know where I intend to focus in my first months at Webroot, with the goal of taking our customers, partners, and company to the next level of success.
More from Mike on our blog
about his plans for the future of Webroot.