What can you benefit from moving Program files from C drive to D drive?
Can you simply move a program file from C: to D: ? In Windows, programs aren't single files. Often, they're not even found in a single folder, but rather in dozens of places on the hard drive. The file locations are referenced troughout Windows, which means that moving any of them would cause the program to fail. A simple file-move operation will be unsuccessful. Or will you manually uninstalling them and reinstalling to the D drive? Obviously, it's not a good way especailly when there are a lot of applications installed on C drive.
Then, what is the best way? I think a third-party data migration software can make things much easier. Such programs are usually capable of dragging and dropping the program files from C drive to D drive safely and quickly. Here, EaseUS Todo PCTrans is recommended for its easy-to-use feature. It can help you transfer data and application to new PC/OS in simple steps in Windows XP/Vista/ 7/8/8.1/10 & Server 2003/2008/2012. All programs files like Facebook, Photoshop, Movie Maker, installed games, etc. that you downloaded from website and regarded as third-party software are supported.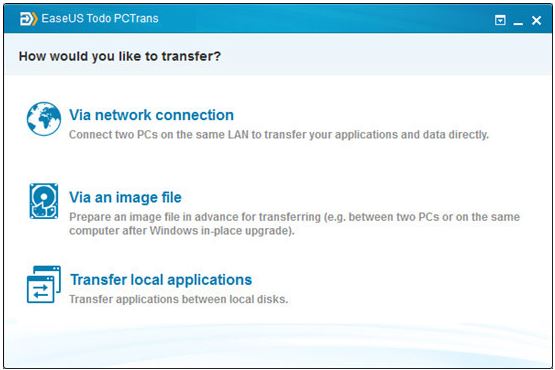 ToDo PCTrans