[Free Webinar] Ten Security Controls for effective Cybersecurity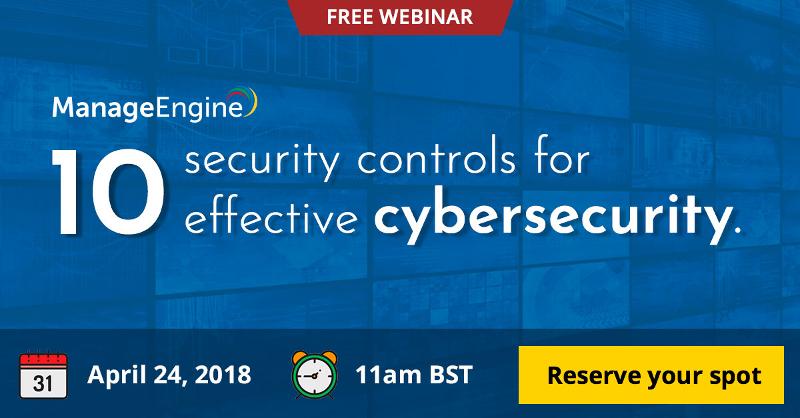 With cyberattacks evolving everyday organizations are forced to build a strong security layer to keep their data safe and maintain user privacy. With so much touch points to improve organization security, ManageEngine is here to facilitate things for you, by hand picking 10 primary security controls which you need to practice to keep the attackers at bay.
Attend our webinar about cybersecurity on April 24th, 11 am BST and make sure you have the best security measures in place for 2018.
Register Now:
https://goo.gl/R16u4f