Andy's VMware vSphere tip#13: vSphere PERFORMANCE - Don't forget vCenter Server can provide you many metrics to check your overall performance, CPU, Memory, Disk I/O and Networking statistics can be generated and reported on...
but there are a few additional Capacity Tools we use on a daily basis to manage many VMware vSphere clusters and datacentres, and these are also available as FREE trials, these tools not only show health, current performance, capacity but also can predict what resources you have left in your cluster, and what wasted resources can be reclaimed!
First I've got to mention VMware's own VMware™ vRealize Operations Manager® or what we call vROPs
https://www.vmware.com/uk/products/vrealize-operations.html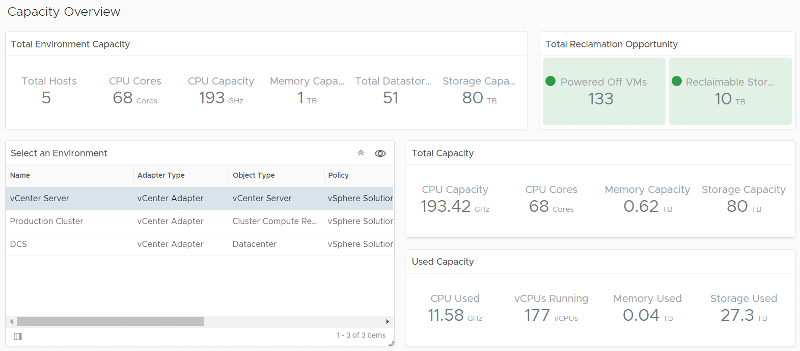 and
Sumerian Capacity Planner -
https://capacity-planner.sumerian.com/register.aspx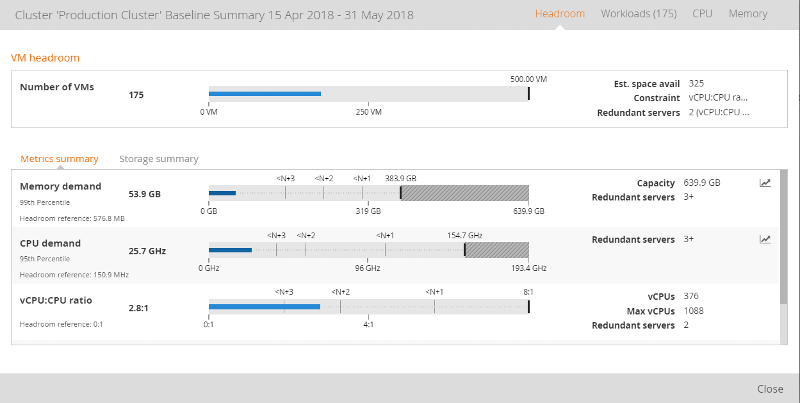 Both available for FREE trials, if you get stuck with a performance issue, and need an additional help.
If you would like to discuss this post further please post a question to the VMware Topic area.