Andy's VMware vSphere tip#18: Rather than burning your VMware ESXi Hypervisor installation ISO to a CDROM/DVDROM, "burn" it to a USB flash drive, for quicker installation! (and if you execute from RAM even quicker!)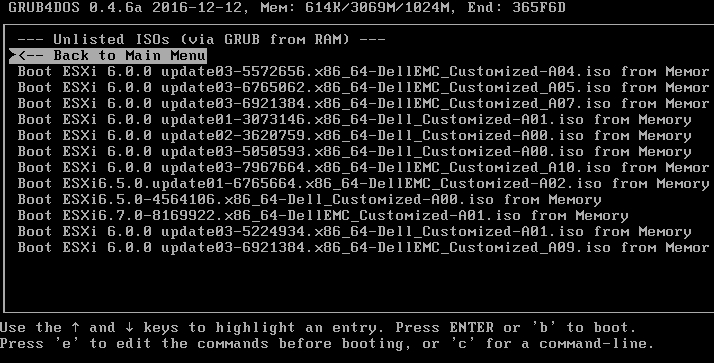 You can use Rufus or YUMI to do this.
https://rufus.akeo.ie/
https://www.pendrivelinux.com/yumi-multiboot-usb-creator/
We actually have a number of flash drives, and USB external hard disks we use for different installations, for different vendor OEM ESXi, e.g. separate devices for Dell, HPE, Lenovo/IBM, and Fujitsu.
and also different releases, e.g. 5.x, 6.x, 7.x!
We also add to these flash drives, on the release of new ESXi versions, and we keep all the legacy versions, just in case there is a need to repair and installation!
HOW TO: Fix the Error loading /s.v00 Fatal error: 33 (Inconsistent data) in the VMware vSphere Hypervisor
If you would like to discuss this post further please post a question to the VMware Topic area.