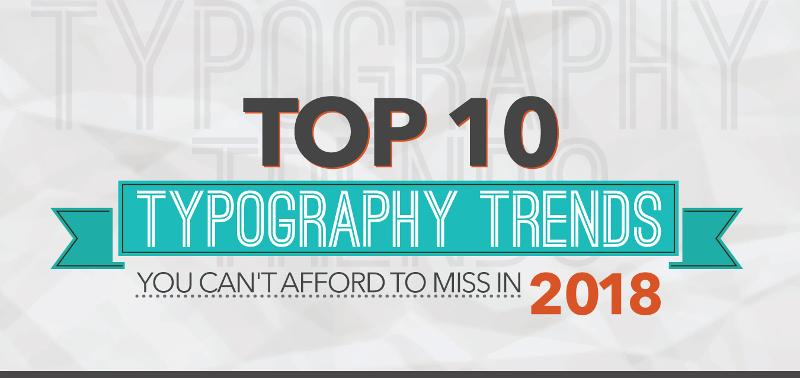 Typography breathes the essence of life into your design. It not only describes the product you are marketing, but it also adds a personality to it. An effective typography on your website ensures that your design stands outside the circumference and above the competition.
If you are about to make a pick on how your website typography explains your brand to the world, then you need to update yourself on the latest trends. Here are some of the most trending fonts that are taking an upsurge into the world of typography this year.
Check out this amazing #infographic which recently got published on the Branex, a website design agency of the future.
Top 10 Typography Trends You Can't Afford to Miss In 2018