[Newsflash] Get a highly available system for cyber protection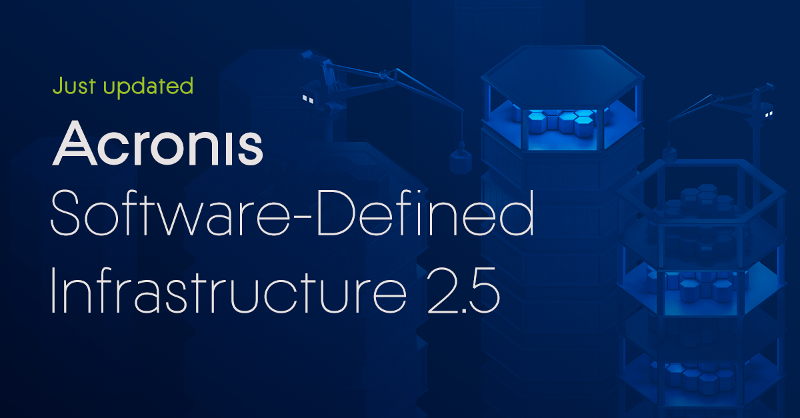 The hyper-converged infrastructure market is on pace to grow from $4.1 billion to $17.1 billion by 2023 and demand for cyber protection solutions is a big reason why. Managed service providers have the opportunity to claim their share of the market by delivering cost-effective, efficient and secure cyber protection solutions – but it requires the right tools.
The new
Acronis SDI Appliance
ensures that IT pros can access a highly available system, which combines universal storage and high-performance virtualization.
Using just one efficient and secure solution, you can guarantee data safety and authenticity by delivering cyber protection services that meet today's IT demands:
- Simplify cyber protection tasks
- Ensure high availability and resiliency
- Access reliable, affordable hybrid-cloud data protection
- Get integrated support for virtualization and beyond
- Achieve superior performance
Meet the Acronis SDI Appliance
The
Acronis SDI Appliance
is a new plug-n-play solution with pre-configured Acronis Software-Defined …