Hot Tip - Cant select Browser of Choice as default in Windows 10 - (Build 1809) - Here's the Fix
As Windows 10 (Build 1809) is being pushed by Microsoft now, a lot of folks are finding that they can't change the browser of their choice to be the default any more and that Microsoft Edge is maybe the only browser available to set as default in
Settings > Default Apps
This actually happened to me after upgrading to Build 1809 and after doing a fair bit of troubleshooting, I finally found a fix. Follow the steps below:
1
. Open each browser you have with right-clicking its shortcut and selecting
Run as Administrator
2
. When the browser opens, it should prompt you to be made default - Click that
Prompt
to say
yes
.
3
. Do this with each browser you want to reappear in
Settings
>
Default apps
- then close the browser and do the same with the next one you want to appear in Default Apps again. Rinse and repeat for all of your browsers.
4
. Proof that this works is in the screenshot below. After upgrading my 1803 Build to 1809, the "
only
" browser I was able to select as default was Microsoft Edge (Yuck!) After going through the steps above, I can now select any browsers I have to be the default browsere at will.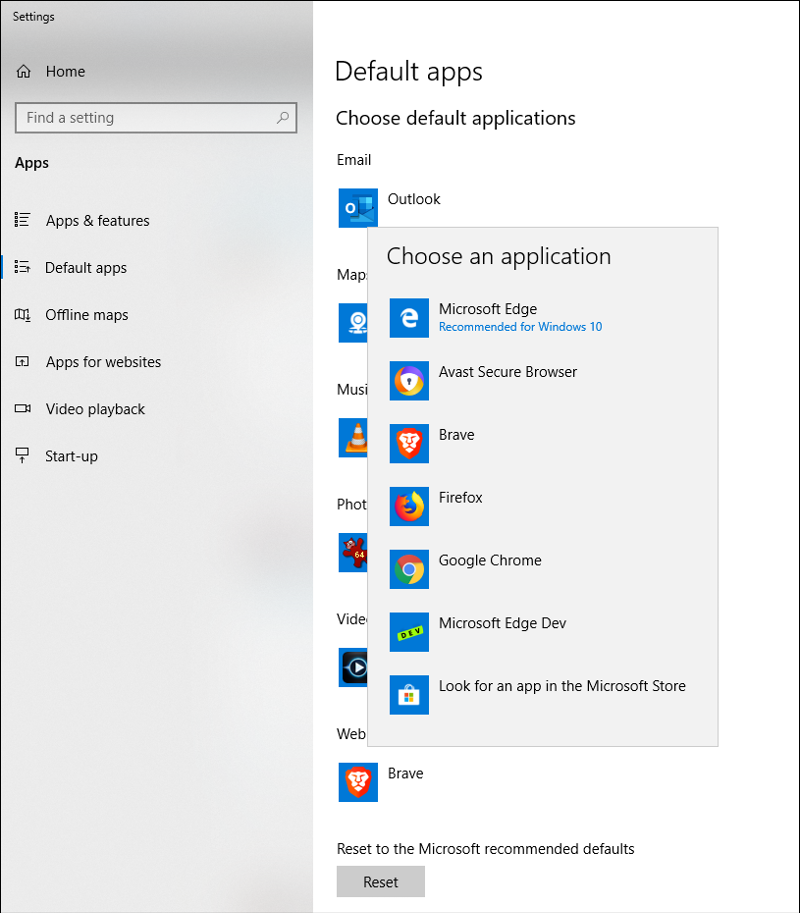 Hope this helps you out.
Regards, Andrew
Volunteer Senior Editoria Editor