Calculate Quartiles in Microsoft Access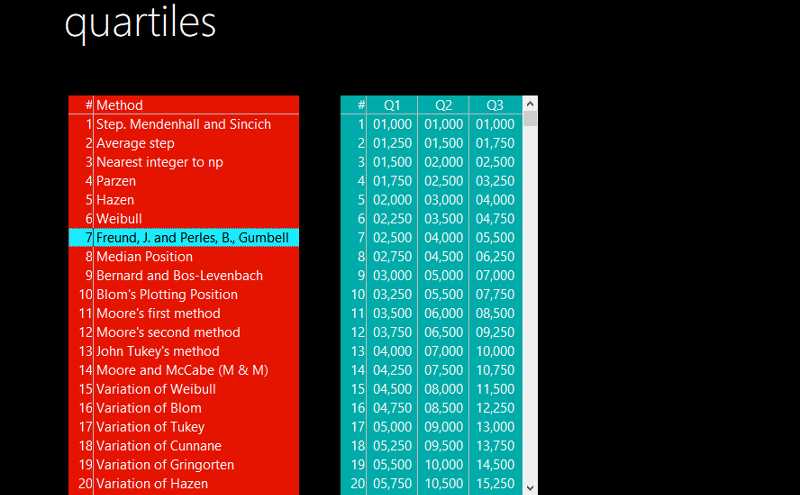 There is no single "correct" calculation method for quartiles. Excel features two methods, some math and statistic packages offer some more, but my latest article presents no less than twenty methods for various purposes using VBA and Microsoft Access.
20 Varieties of Quartiles
The documentation to find is sparse, so comments are most welcome.