Browser Tips Update
Further to my last post about testing a variety of browser performance statistics, I've recently discovered something that I think may be of use to other EE members.
When using Google Chrome as my default browser along with a variety of different AdBlocking extensions, visiting a page like this one:
https://www.dailymail.co.uk/
returns the following error after about 36 ads have been blocked. All further reading is prevented unless the site is whitelisted.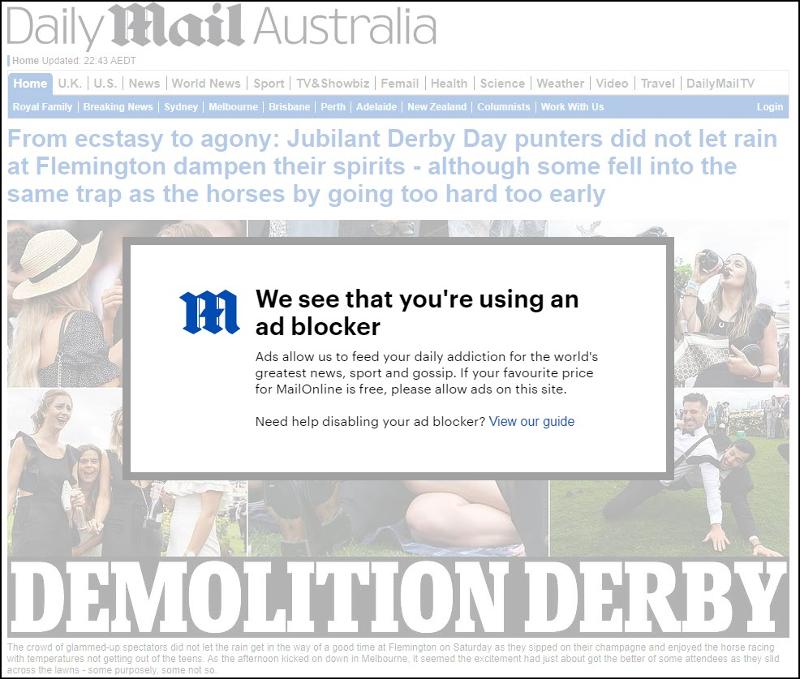 However, visiting the same page with the
Brave Browser
I can view the site and read any articles on there without ads and without triggering the Ad Blocker warning.
The site (along with a few others I've stumbled across) does not appear to recognize the built-in AdBlocker in Brave. How long that will remain to be the case I'm not sure.
I've also confirmed (from my own tests) that Brave is by far the quickest browser to use on Social Media sites like Facebook. Nowhere near the number of slowdowns that I experience with Google Chrome (or other browsers) that I've tested so far.
Further, using
this extension
(credit to
McKnife
for finding it) you can also leave Google Chrome as the default browser if you want to, yet easily send links to the Brave browser when needed. Works a treat here :)
I hope this little tidbit of information helps you out.
Regards, Andrew