I blew-up my Linux server yesterday which runs Homebridge, by updating NodeJs from 12.x to 14.x! Whoops! What a mess, even trying to demangle and get working again! BUT Veeam Backup and Replication to the Rescue. with a feature, I've not used before
Why restore the VM, when you can just restore the changed blocks! and rollback the changes in the VM OS! from a backup!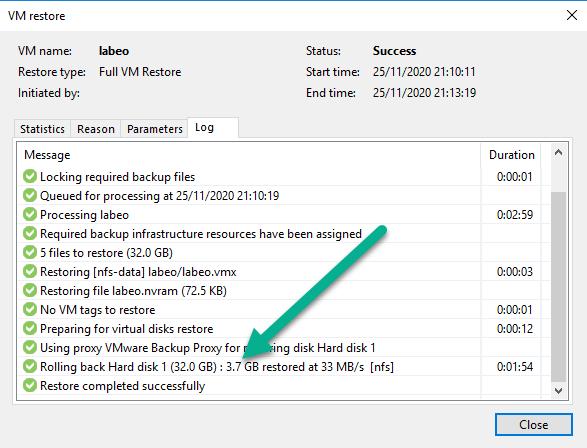 first time I've used this function, and now my Homebridge server is working again!