We have a 2008 64 Enterprise Server with the following roles: Application , Web & File server
It sits on VMware infrastruture.
Out of the 8GB of memory 75% was always in use even though very little was running on the server.
Using SysInternal RamMap we saw that all the 6GB was actually reservered as "Driver Locked".
Troubleshooting we doubled the memory to 16GB and straight away RamMap reported "Driver Locked" to be 12.8 GB
This may have been like this for a period of time. OS is fully patched (SP2) + up until KB981349
Application / System event logs so no information
We have :
Checked all applications installed are 64 Bit
removed Antivirus clients
removed VMware clients
all to no effect.
There are no custom written appliations - all are Microsoft standard. This particular server has Dynamics installed but doesnt appear to be relevant
Attached are screenshots of Task Manager and RamMap.
While we investigate has anyone else see this or got a better approach to troubleshoot.
Many Thanks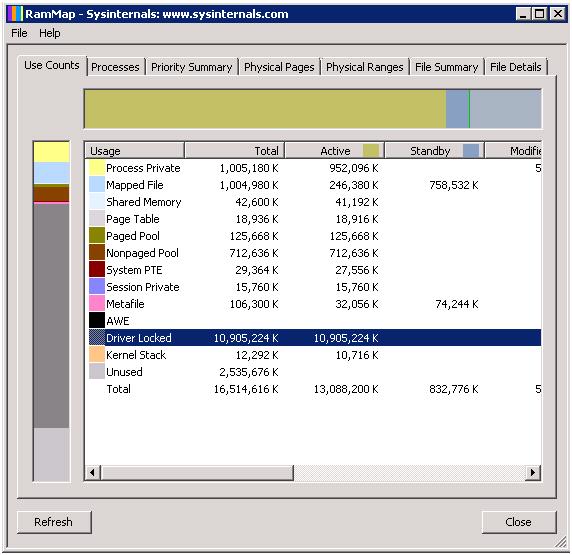 TaskManager-12GB.jpg