Hi I have a customer that is running Quick books 09 on a XP Home mach. All has been well until today he calls and says he lost all of June data about 40 transactions. He does have hard copy of the stuff but I want to make sure it's not going to happen again.
I have 2 different backup programs backing this up, Acronis with Non Stop backing up to a external hard drive & Karen-ware Replicator going to a pen drive both of which the newest thing they show other than today's is from May 24th. The last time he used QB was on June 21st. When he wrote me a check. Nothing else is showing, he does not use it very often maybe 3 times a month. I entered a test check for $1 and did Not print it closed it and brought it back up and it Did save that.
He is also getting a new error when he closes it qbw32.exe Application error the instr 0x568b29f9 That also comes up with AVMTimer:qbw32.exe when I Google the 0x568 See the screen shot
. I Google that and they say they are working on it that it is associated with 2 windows .net updates but I don't see them on his computer, but it may be higher in the list I would have to double check, I have Remote software that he can let me in to work on it. Windows is up to date with SP3 and Quick books is also updated. Any ideas would be great. Just a FYI today is NOT his end of year.
TIA
Mike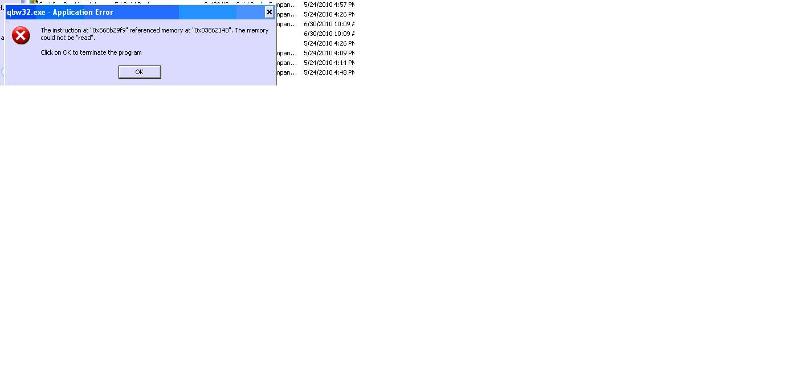 QB-Error-Updates.JPG