Our company needed the use of electronic forms using info path so I did some research And found out that in order to make them accessible in sharepoint and able to be viewed through a web browser I needed some type of forms server software. I believed MOSS 2007 would do the trick but I found out immediately that it doesn't play well with exchange server, so I uninstalled it hoping to find another forms solution.
After the uninstall and maybe even before that I don't know, I could no longer access company web.
http://companyweb/default.aspx
gives me the "Cannot connect to the configuration database," error message.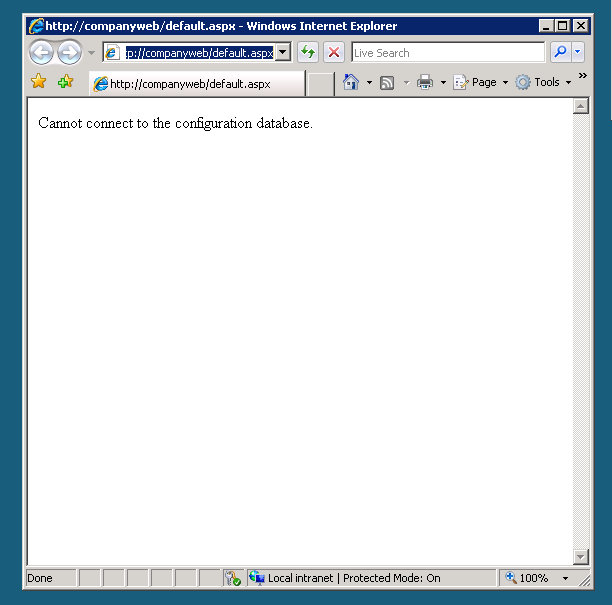 I've been trying to correct this problem for a couple weeks already (we haven't really used the internal website for more than just notifications and messages so there hasen't been much flack about it being down). That being said I can re-install companyweb or sharepoint without major consequence or loss of content, however I haven't been able to find the correct info on how to go about this.
What I've read and tried these past couple of weeks involved a full system restore, attempted reinstall of WSS, rebuilding Companyweb and attaching back up database, Many times i was instructed to run the sharepoint products and technologies wizard and now it gives me this error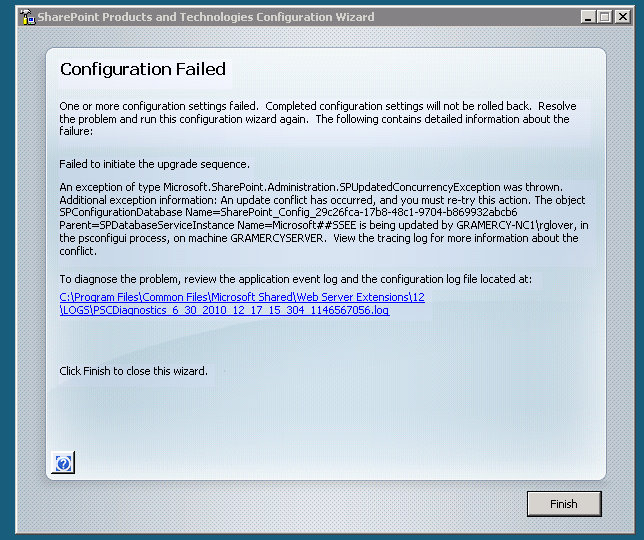 . With this event log:
PSCDiagnostics-6-30-2010-12-17-1.log
I was previously getting an error on 9 of 12 then after running it a few times I started to get the error on 2 of 12.
I have already tried everything I could find on this website as well as googling and trying fixes from the microsoft website, most info I found was pertaining to a companyweb problem after an update , and all I was able to do was make matters worse. I lost RWW which was a huge problem that was fixed by a full system restore. Also during one attempt to recover companyweb I lost the ability to access sharepoint 3.0 central admin This is the error I see: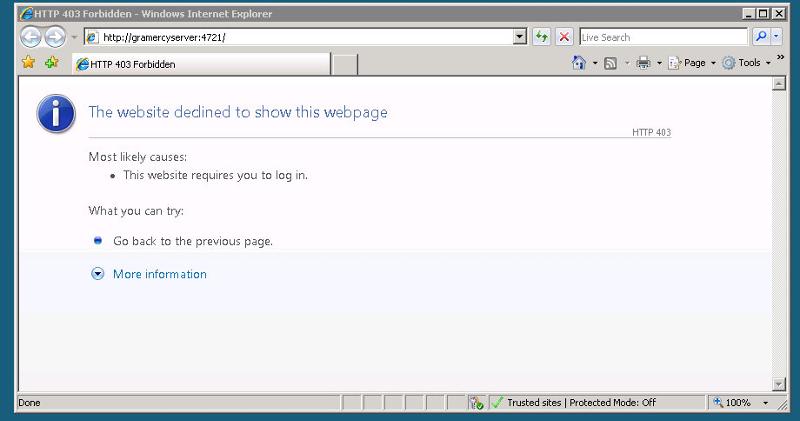 I am pretty good at following clear directions however I sometimes need an idiots guide to sbs 2008. I'm stumped and have great need to fix this matter because I need to get the server back to it's original state so I can find a solution to our need for forms services, it doesn't seem like MOSS 2007 will work with sbs 2008 standard but first things first.
I'm not the greatest in explaining so hopefully these screen captures will aide in an answer.
ipconfig: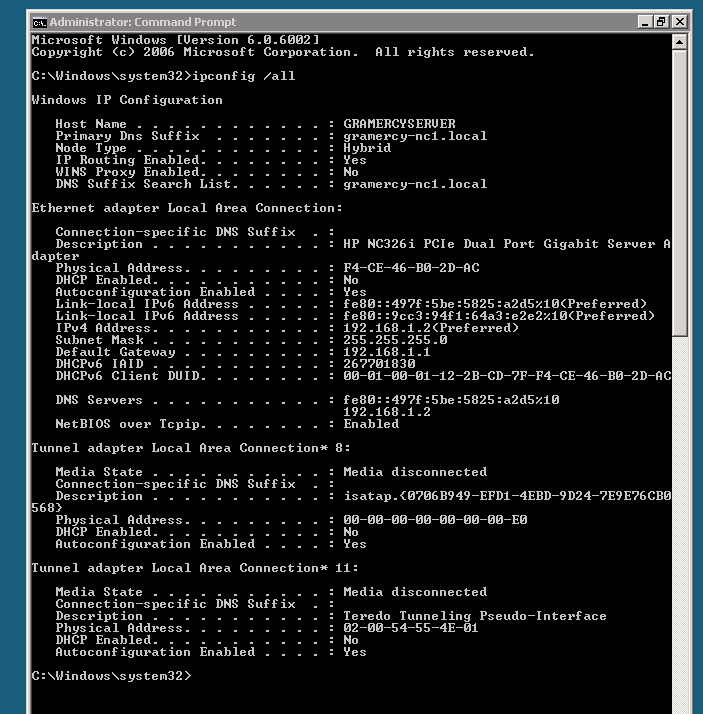 IIS Manager:
Sharepoint Adv Settings: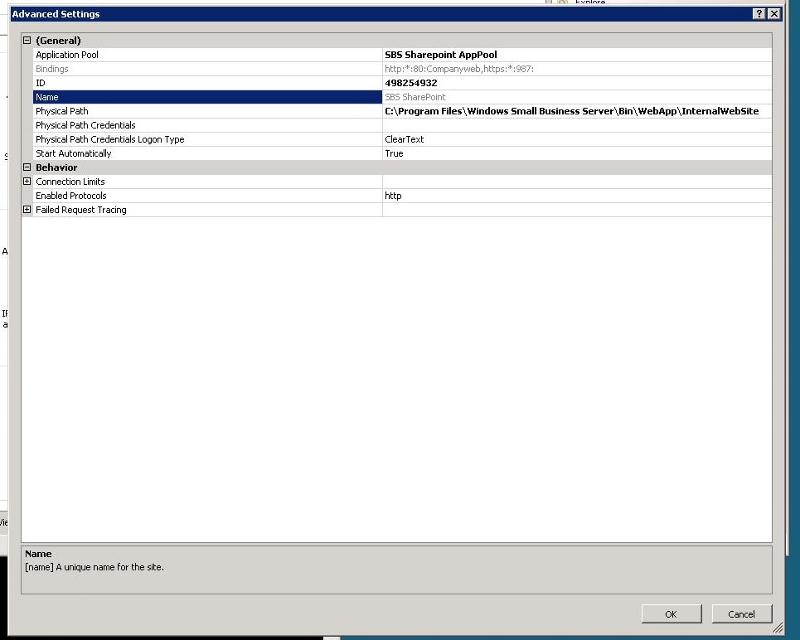 Default website Adv Settings: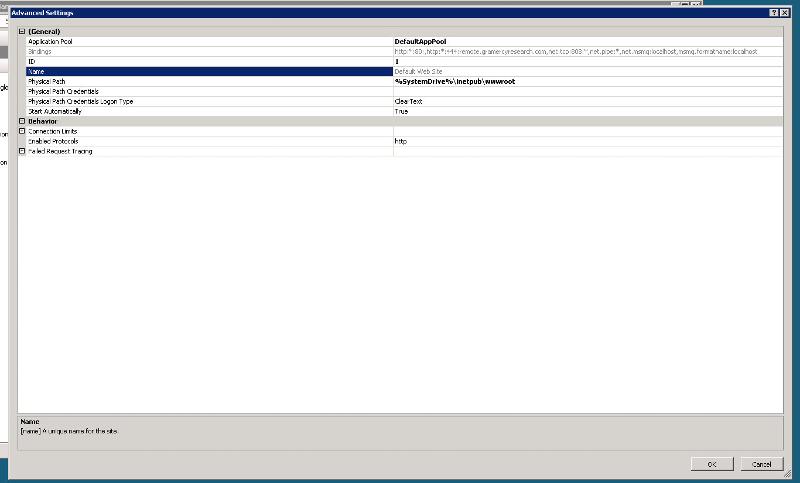 Thanks.