Hi everyone.
We recently made a change in our SQL Server 2008. Due to restrictions in the available disk space, we had the need to move all databases (including the system databases) to another disk.
The procedure ran successfully, all databases and SQL features (except one) are online. However, I have problems with the SQL Server Agent. There is no way that the agent is started. When I try to start it through SQL Server Management Studio, an error occurs: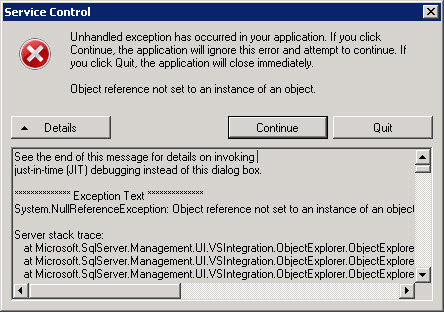 Could you tell me what might be happening?
ERROR-SQL.txt