Dear Experts
I'm trying to add a data connection (web service) in Infopath 2010 to our Sharepoint 2010 server using :
http://server01/_vti_bin/UserProfileService.asmx
but Infopath keeps saying that the Internet address is not valid.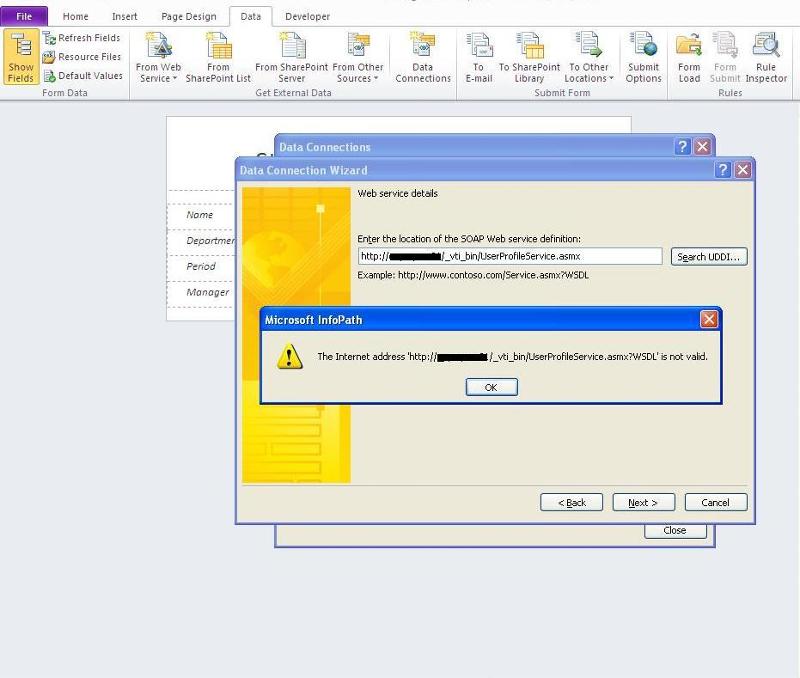 I can browse to the site using a web browser as you can see in the screenshot.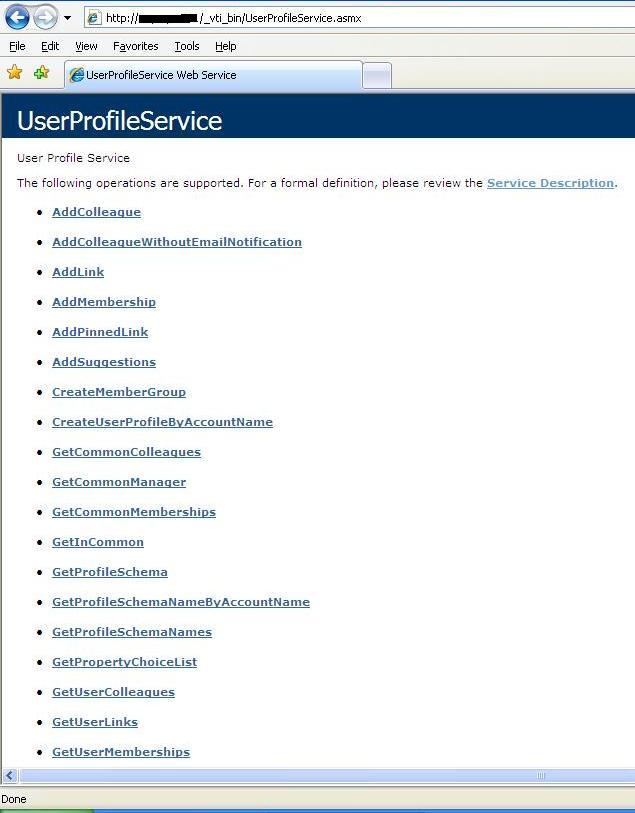 Hope someone can help me out.