Good day,
I am looking to implement Exchange 2010 Unified Messaging to replace our current CUE solution. I had some questiosn regarding UM functionaility for end users;
A Microsoft whitepaper has a screen shot of the Voicemail Preview feature showing the status of the contact, and the ability to phone them fromw ithin Outlook. Is it possible to use "Click to call" and see the status of users in the organization using strictly 2010 UM, or is integration with Office Communication Server 2007+ required? (see attached)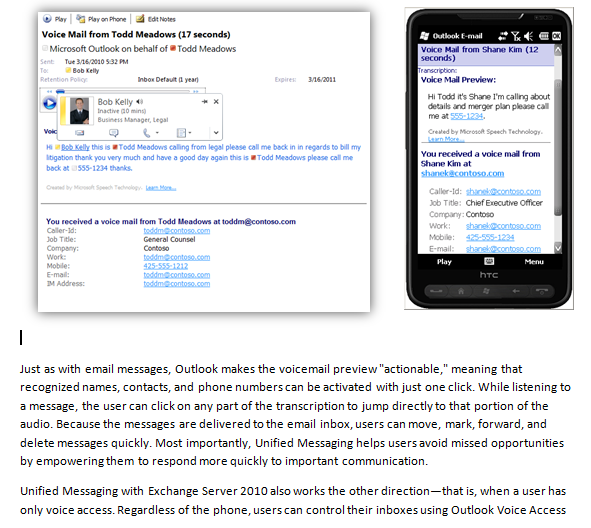 Also, does the use of Voicemail Preview or Transcription increase the phsyical UM server's RAM or CPU usage drastically?
From the whitepaper "Just as with email messages, Outlook makes the voicemail preview "actionable," meaning that recognized names, contacts, and phone numbers can be activated with just one click."