I'm having a hard time getting WindDbg to read my minidump files. I have read it will take a long time sometimes, but I have been waiting at the below screen for 4 hrs now.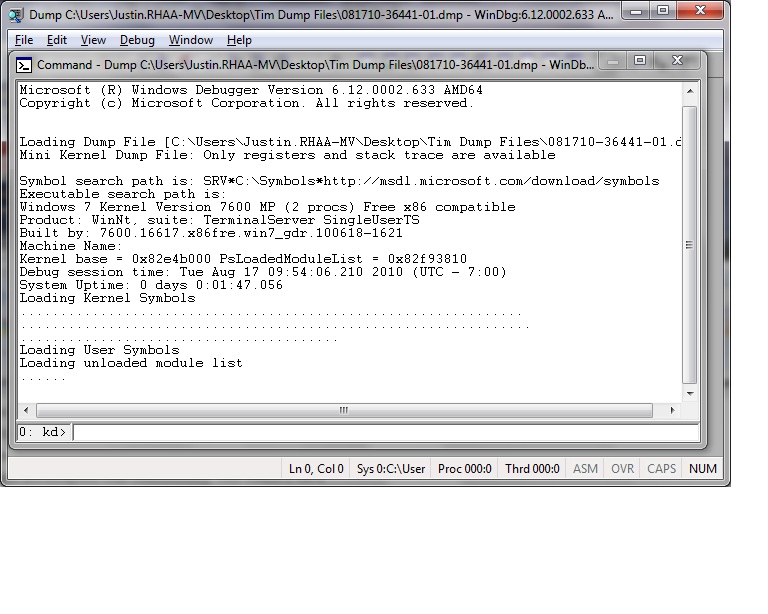 The computer having the problem is running Windows 7 professional 32 bit.
I was able to boot the computer to safe mode and copy the dmp files to a thumb drive so I could analyze them on my computer running Wind 7 Ult 64 bit.
Anyways it is taking me to long and I am hoping someone can help me out and take a look at the dmp files attached. There are about 15 from today, I zipped up the last 3.
Thanks for helping!
081710-24008-01.zip