Hi @all,
can someone help me to find the reason of this BSOD, which occurs regulary.
I attaced a screenshot and the minidumps today and last friday:
082310-32838-01.dmp
082010-24741-01.dmp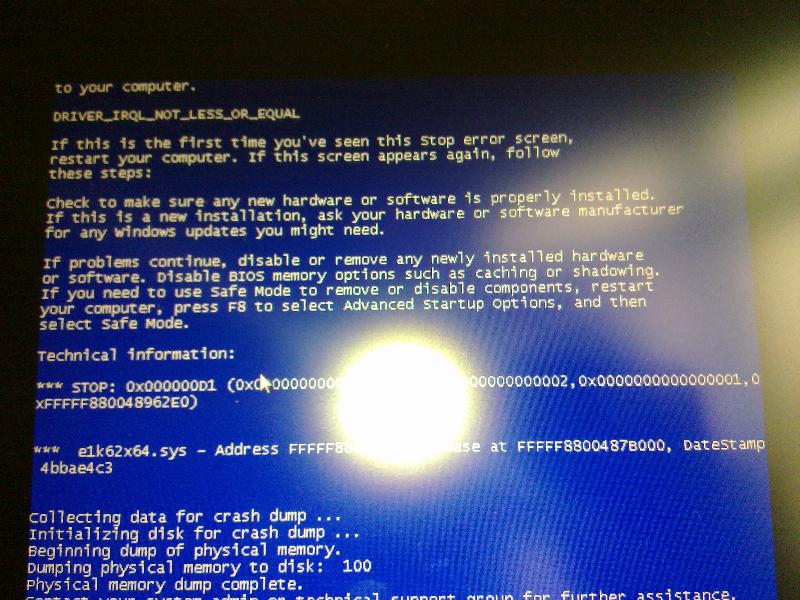 I already found out that e1k62x64.sys is part of the network driver. But I have the latest drivers installed from windows updates.
OS is Windows 7 64 bit
Hardware is HP ProBook 6550b
Thank you for your help