Hello and thank you for taking the time out to help me with my question. You time and input is highly valued. Thank you.
I'm on the dell website right now configuring a server. I was advised by pmanno
" I would go with fast RAID1 for the OS on smaller drives, then create another RAID5 volume (SATA) (with spare) for network shares and such. For example, if the machine has six drive bays, put in two hard drives for the OS in a RAID1, then four 500G in RAID5 (with one drive as a hot spare)."
Your input on this matter is greatly appreciated. Thank you...
~Milosz
I'm a bit confused. I selected Raid1 w/ 2x160gb hard drives but i'm not sure what controller i should choose for Raid5 config. Please be advised that budget is an issue.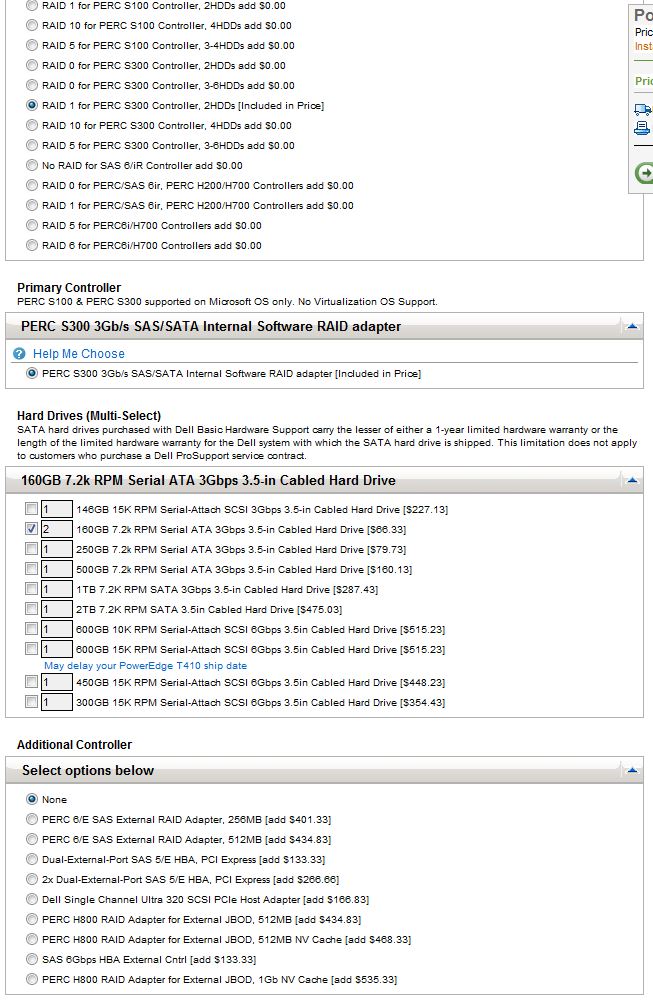 The smallest hard driver Dell offers are 160GB. I selected those for Raid1 on which the OS will reside on. I'm not certain how i should set up the partition on the hard driver. Should I use the whole thing for C driver or half 80GB. The selection for costumeization is not to clear to me.