Hi Experts!
I have a SharePoint list that contains (among other columns) a "Status" and "Discrepancy Value". Both are calculated columns. Example of the data is: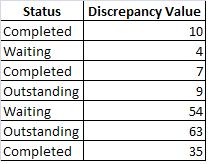 I would like to plot a graph that will sum the "Discrepancy Value" column for each type of "Status". An example of the graph would be: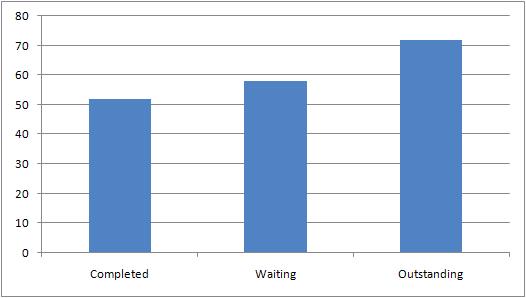 I use Visifire graphs and SharePoint designer to usually plot graphs. Can you guys please assist?
Regards,
Kritesh.