I want to use log4cpp library with an abstraction layer like below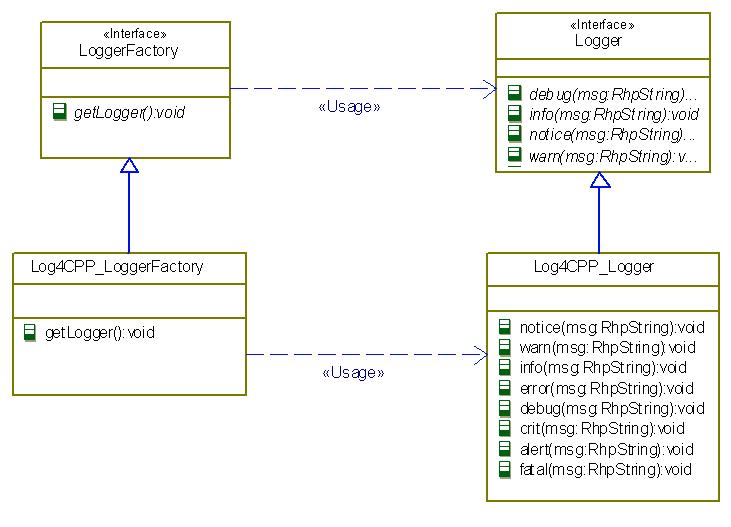 Log4Cpp includes Appender, Category, Layout classes.

I don't want to loose this capabilities becouse of abstraction layer.
If I add parameters which are needed by Log4Cpp library like below:
virtual void getLogger(const String& AppenderType, const String& CategoryName, const String& LayoutName, Boolean Additivity);
I have to change LoggerFactory interface's getLogger method too. Soi that my interface become useless for other logging libraries.
How can I manage to use Log4Cpp's capabilites? Could you suggest a convenient way?