I am trying to create a streaming profile using Citrix streaming profiler. When I am saving
I am receiving " unable to save the target. the creation of a short file name index failed".
The application I am trying to stream is VLC player. I am a local admin on the box and has full control on all the folders. Error screen is attached.
I checked this article.
http://support.citrix.com/article/CTX122295
Not sure which application share is this article talking about. user I am logged in has full permissions C:\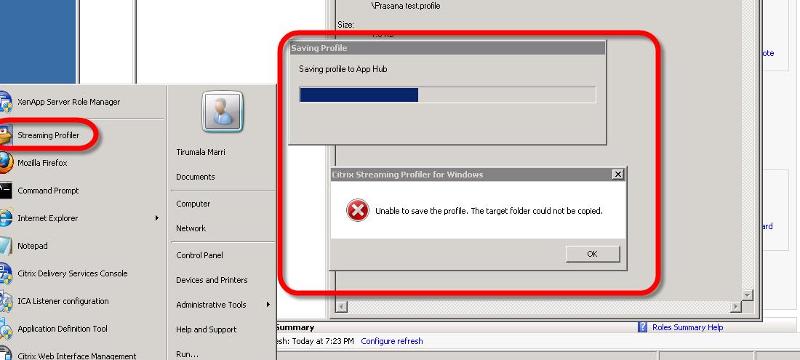 citrix-2.JPG