Hi All,
I have taken over a company with a server dedicated to running a SQL 2005 based program, written in Java to access a database using a client server type connection.
What we are experiencing is a slow down of the product when we get a large influx of users connecting at once. (around 15 at a time)
I have spoken with the company's DBA and we have discussed many different options but wanted to put it out there for possible solutions to my plight.
The system is Windows server 2003 SP2
details of the processors and memory are in screen shot below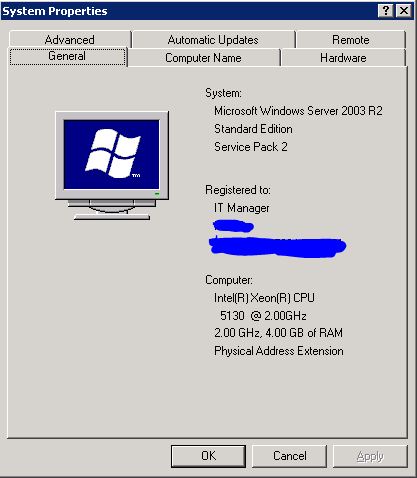 The system only has 4GB of RAM and we are talking about upgrading to X64 OS and allocating more memory to the SQL instance if possible?
However I am yet to find out if I need to upgrade my SQL to X64 version also to make benefit of more RAM if purchased?
While talking with the DBA he suggested my disks may be too slow also. We have run the attached benchmarks and it came back below average it would seem. See screen shot below for results: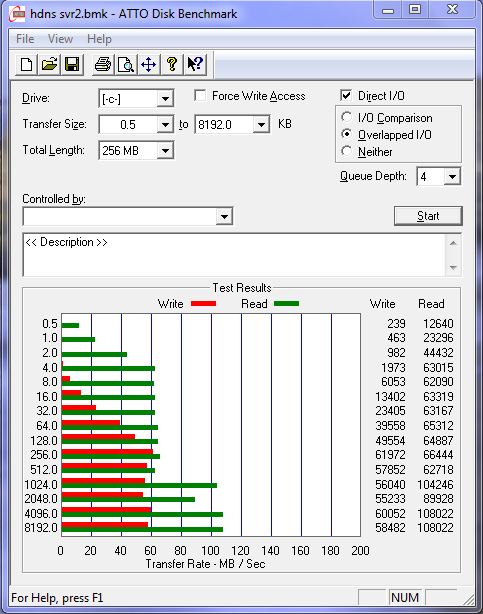 I have also attached screen shots of two sets of disk details (Physical and virtual) from the DELL open manage software: plus a windows disk management screen shot showing extra space I didn't know I had!!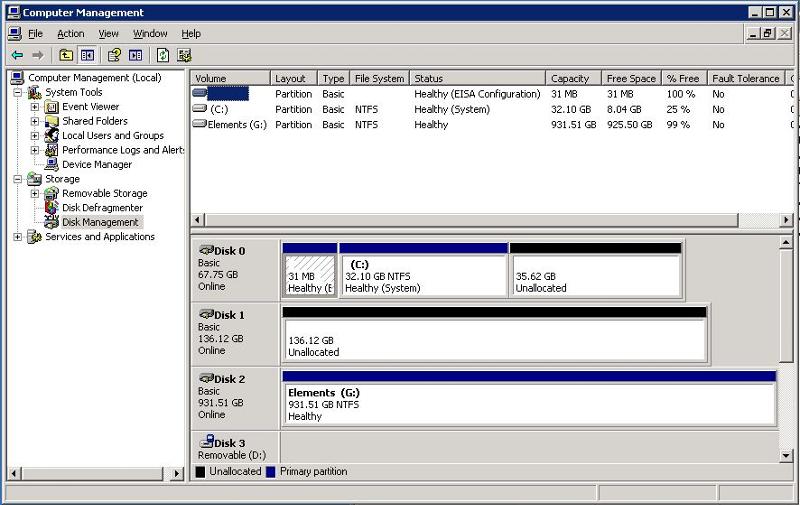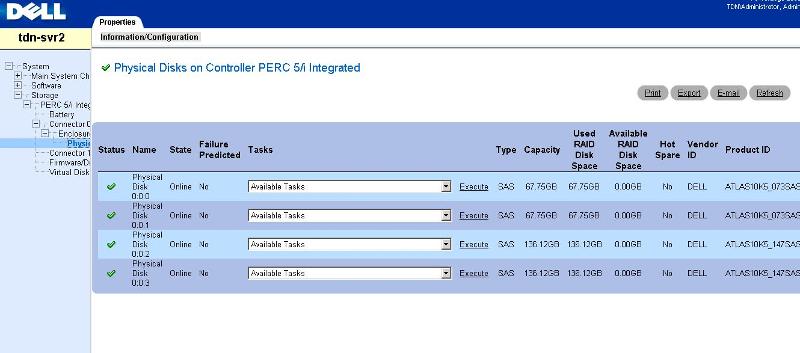 Sorry this seems like so much to absorb, but I need to make sure I cover all angles of what I can do to improve the performance of this database.
Can anyone suggest what the best steps I should take? I can upgrade the RAM to 20Gb if needed and the OS to X64 (SQL to X64 maybe) and If the disks are in a poor Raid config or a slower setup, I will happily change disks, RAID and/or buy faster disks etc.
The server is a DELL 2950 FYI.
NB: This application database is well indexed and runs well on other servers with larger disk arrays and more memory etc at other organisations.
Thanks for the help and I look forward to some suggestions
Craig
MrBungle50