I have to migrate a ColdFusion app from a W2003 server to a W2008R2 server running IIS 7 on my company intranet. I don't believe that the issue has anything to do with cold fusion but IIS settings somewhere.
In the w2003 environment, one directory in the app was set to integrated windows security. When folks went to that page, since they were logged in on their company PC under their company ID, I could grab that ID from the server variables and use it to auto log them into the application.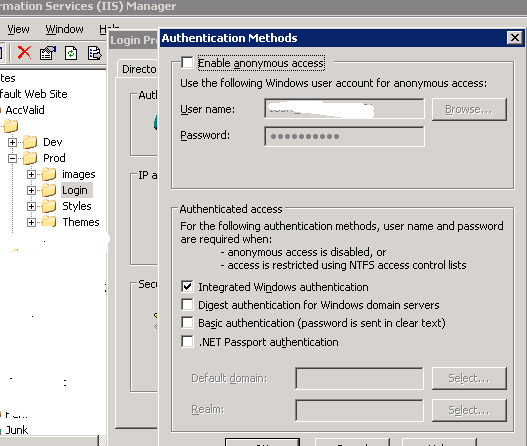 When I try the same paradigm on w2008, IIS 7, I get a challenge dialog.
And if I enter the domain\\userid and pwd, it works but I don't want the dialog to occur but act as it did before in w2003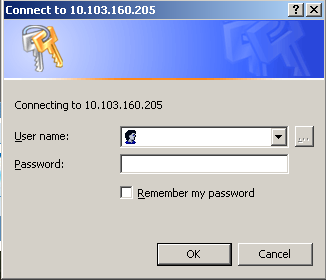 Anonymous is permitted at all the other directories levels.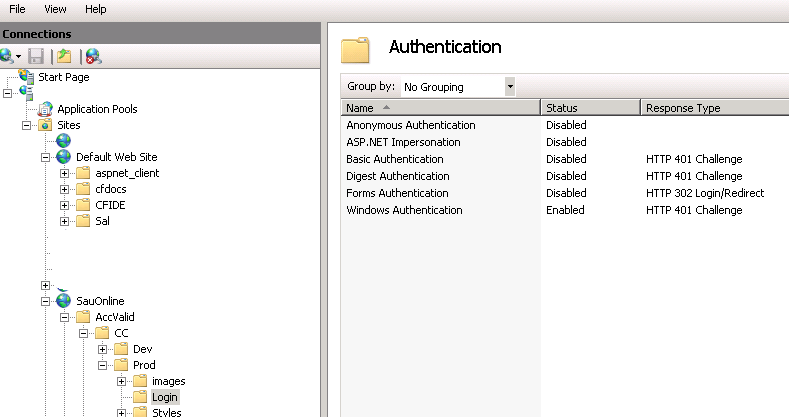 The server and all the client machines are in the same domain.
What am I missing?