I'm asking this as a last resort because I've tried everything I can think of:
I have a 9-pin serial device something like this: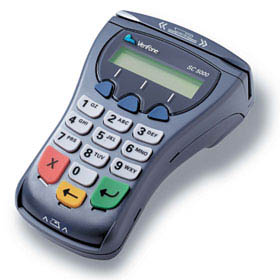 My laptop does not have a Serial-port, only USB ports.
In theory, if i get a Serial-to-USB converter the device should behave *exactly* the same as if it were plugged into a normal Serial/COM port, and, the Windows application that is talking to it will see the virtual COM Port (e.g. COM1) and talk to it *exactly* like it would a normal Serial device.
But I have bought 3 Serial-to-USB converters and only 1 seems like it is able to 'talk' to the device.
There is a catch...
Only this proprietary software that I got from a vendor is able to 'talk' to the device.
It talks just fine on a computer with a built-in serial port,
but it fails on my laptop with a Serial-to-USB converter.
I called the vendor in and they've tried to help, but they are not that tech savvy, and I know others have succeeded with my same software.
Does anybody have any advice or ideas?
=============
Update:
I should mention, I've tried 3 different converters and 3 different pin-pads and we've changed all the COM port settings to try different COM ports.
With the 1 converter I got, the device 'responds' to commands with the software, but the software still says it can't communicate with the device - and yet if I look at its trace tests in the logs I can indeed see the device is sending responses (only with the 1 converter).
How is it possible that this works just fine on a PC with a built-in COM port, but completely fails on another PC with a converter?