Alas I don't have the exact model other then it is a HP Proliant server from about 2004.
I am concerned as I am not sure if I have never noticed it before, so it might have always been like that, but there is an orange / red light on the front and I want to know waht it means.
Is anyone able to tell me if this is normal or if it indicates something else, if so what does it mean?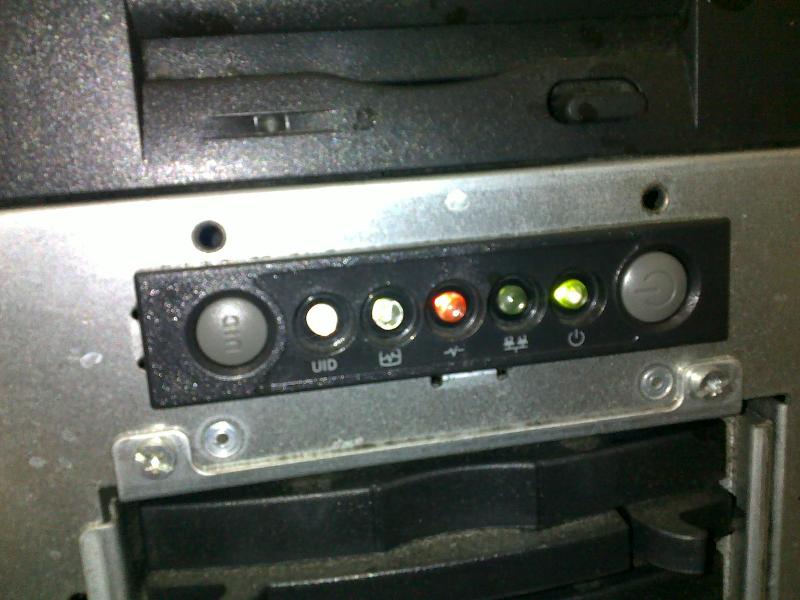 Note, I have already posted this related questions but I wanted to specifically address the question, what is this light telling me?
http://www.experts-exchange.com/Hardware/Servers/Q_26486009.html?cid=1575#a33720708