Hi Guys,
I have a question about Software RAID on CentOS 5. About a year ago I've setup a CentOS 5 Server and installed a Web hosting control panel DirectAdmin. During my CentOS install I really thought that I've already setup the software RAID function but it was my first time doing it and I sort of misread a part of the instruction. I don't have a hardware RAID controller at this moment but I can implement it if it is a better solution.
The server has 4 500 GB Hard Drives and I would like to have a mirror RAID over all of them.
Is there a way to do this without loosing all the current data on the server (databases, files, emails ,...)?
Would a hardware RAID controller be easier to achieve this?
I'm looking for a solution with minimum server down time and to be as easy as possible.
I've attached the image of the current file system (i think one Hard Drive is still unallocated). I've followed the suggested /tmp /var /usr /home /boot setup that is described in the DirectAdmin support, but I've obviously messed up with the raid as it became a partition.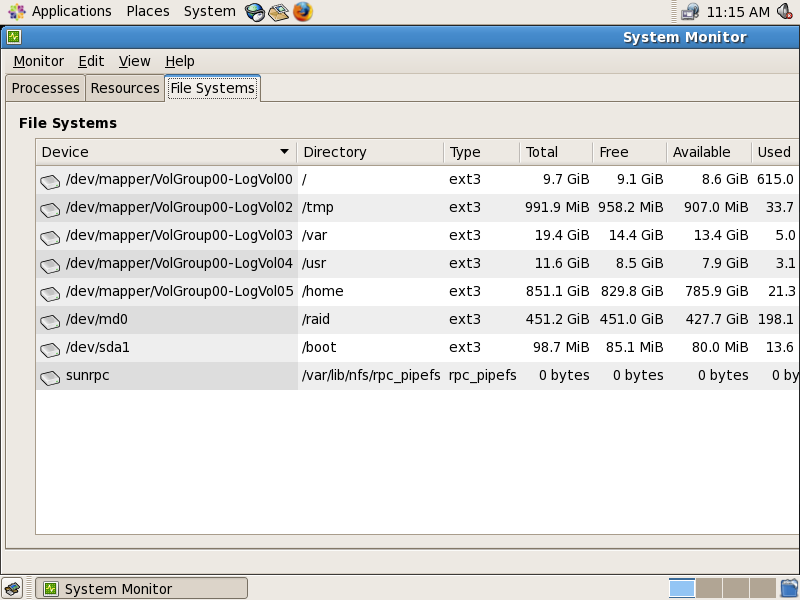 Thank you for all your help.