Have been reviewing a plethora of Out Of Office failure postings, but have not been able to isolate the issues we are experiencing. As with most cases the cryptic message pops up when users try to set their Out of Office message telling them that server is not available and to try again later.
Background: We have recently completed an SBS 2003 to Exchange 2010 upgradefollowing the guidance in the paper outlined on this site.
Ran the "Test E-Mail AutoConfiguration" from Outlook client and saw the following errors. Have installed GoDaddy SSL Cert which seems to be working as we are not getting SSL Cert errors with OWA.
Ran the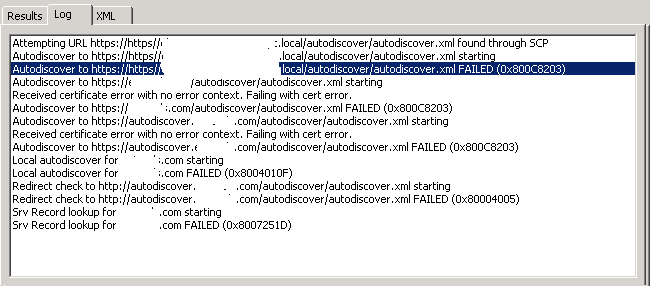 This also may be unrelated to OOF issue, not sure just providing input in case someone has seen this.
Tried adjusting the authentication on EWS virtual directory and issueing subsequent IISRESET with no change.
Need another set of eyes to see what is askew. Thanks!!