Hi there,
Wondering if anyone can help me. I have put 4 HP ProBook 6555b (Windows 7 64bit) into a brand new SBS2008 domain alone with a bunch of new desktops running Windows 7 32bit.
I have been plagued with problems with the laptops. Bootup is taking about 6-7 minutes. If we take the laptops out of their docks and re-dock them the connection site on "identifying" and will rarely reconnect. It takes a long time to open files from the file shares and from My Documents or the Desktop which are both re-directed.
So after a lot of trpoubleshooting, I have discovered that preformance is greatly improved by disabling offline files. Also I now notice that even when the PC's are reconnecting to the network, and internet access works fine, they will not go back online and we cannot access the file shares.
I have disabled all the overflow setting on the NIC cards, and disbles IPv6 completly. DNS looks fine. I do see errors in the logs (attached) and again it points to network issues.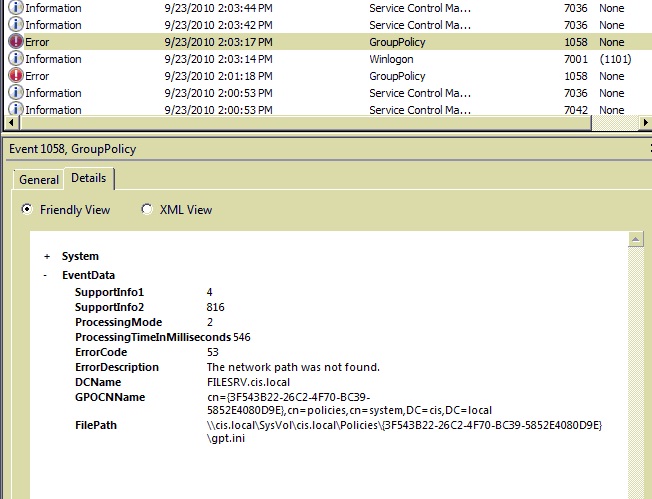 We have no problems with the desktops and everything is conencted to the same switch.
Any sugestions would be greatly appreciated.
Thanks
Ross