The Set drive active (for booting OS) option in Norton Ghost 15 is grayed out (see screenshot). What do I have to do to enable this?
The operating system is Windows XP (32 bit).
All Norton Ghost updates have been installed.
I need to be able to make an exact Norton Ghost copy of my current 80 GB IDE hard drive to a second IDE hard drive that is 300 GB in size.
The new 300 GB hard drive will then replace the old 80 GB hard drive.
However, this won't work unless the new replacement 300 GB hard drive is set as active (for booting an OS).
Norton Ghost 15 runs within Windows, unlike the older version of Norton Ghost that required that you boot up off of a floppy disk to run the program.
What do I need to do to make the new replacement hard drive set as active?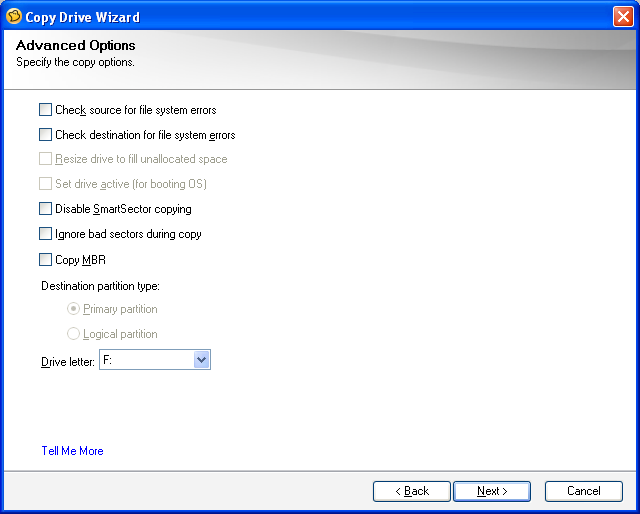 Norton-Ghost-version.JPG