The on-board sound for this computer, an Inspiron 530, stopped working some time last week. Re-installation of the on-board sound drivers failed so I picked up a sound-card from Officemax, a Diamond Xtreme Sound 5.1. Driver Installation failed for that card. I returned it and picked up a Rocketfish 5.1 Sound card from BestBuy, it present the same exact driver installation errors as the Diamond leading me to believe it was never the sound card to begin with, but something else.
Screen of the Error: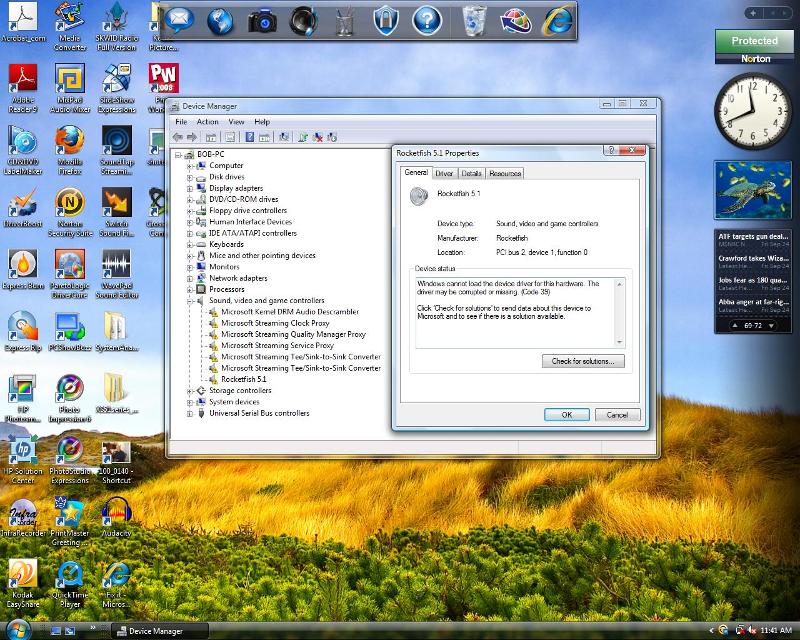 I'm not really sure where to go from here, I have downloaded the latest drivers from the respective manufacturer's websites and receive the same errors.
If at all possible I would like to get the on-board card working instead of having to install a 3rd party one.