Hello and thank you for taking the time out to read my question.
Just finished setting up a new SBS 2008 standard server. Had a though time getting OWA and Company site to work. My first time ;)
All is finally working. I can get to OWA and internal company site. However when i click to remote into a pc i get this error. Message: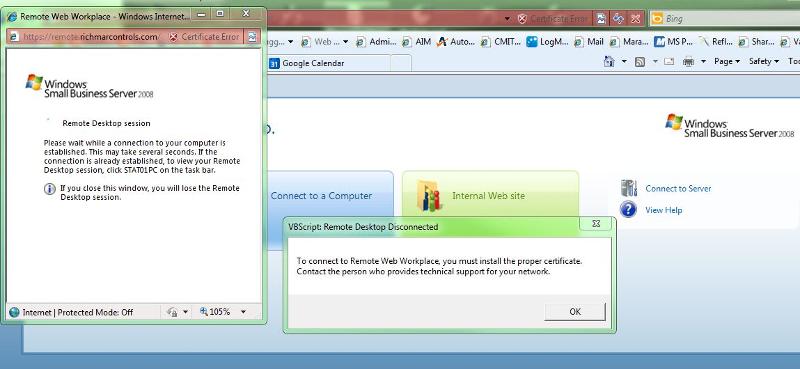 I think i need a cert. but not sure what type, where to acquire it and how to install it on the server.
Thank you in advance for assisting me with this matter.