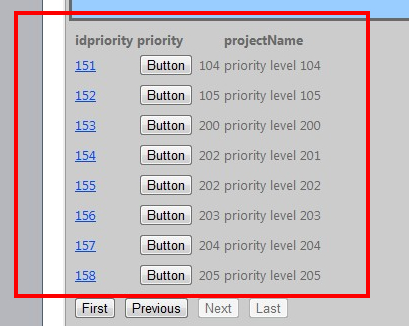 What I want to do is use a button instead of a hyperlink on my listview items. If you look at the image, it shows what I am after. I can insert the button, but I need to know how to use it.
Right now, the hyperlink works like so:
<asp:HyperLink ID="HyperLink1" Text='<%# Eval("idpriority") %>'
NavigateUrl='<%# String.Concat("access_res.
aspx?myval
ue=", Eval("idpriority")) %>'
runat="server"></asp:Hyper
Link>
I'd like to use the values of the record from the button control in the same way I am doing this in the hyperlink.
thank you.