Hi
I'm doing some research on low-cost SAN options for an impending small business installation and I have been taking a look at Openfiler.
I have a IBM x3650 with 3 x 146GB SAS HDs running Raid 0.
I have installed Xenserver 5.6.
I have downloaded the Openfiler (x64) v2.3 Xen appliance (.xva) and imported this into my Xenserver.
After a bit of messing about with NIC configs I have what I believe is a functioning network.
The Openfiler has 2 NICS defined:
Network 2 - 192.168.1.202 a physical NIC to the outside world so that I can use the web interface from my laptop.
SAN - 192.168.101.202 an internal network which I intend to use for iSCSI for other VMs I intend to install on my Xenserver.
I have added a 300GB disk to the Openfiler VM in XenCenter for storage of VMs.
When I use the Openfiler Web Management to create Partition on this 300GB storage it is showing /dev/xvdc as 300GB in size, but when I try to create a partition no matter what value I enter for end sector it always creates a partition that is 10GB in size.
Before: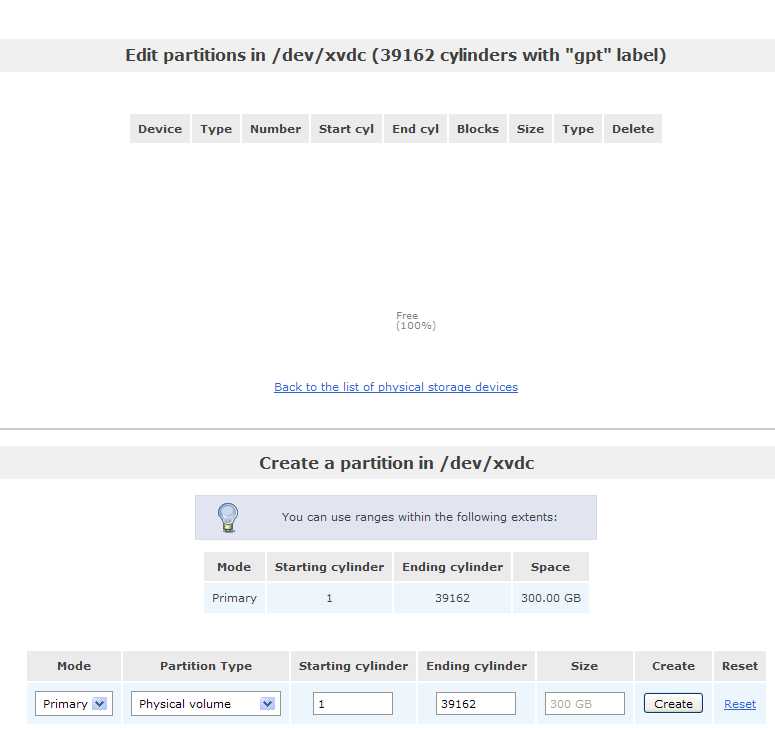 After: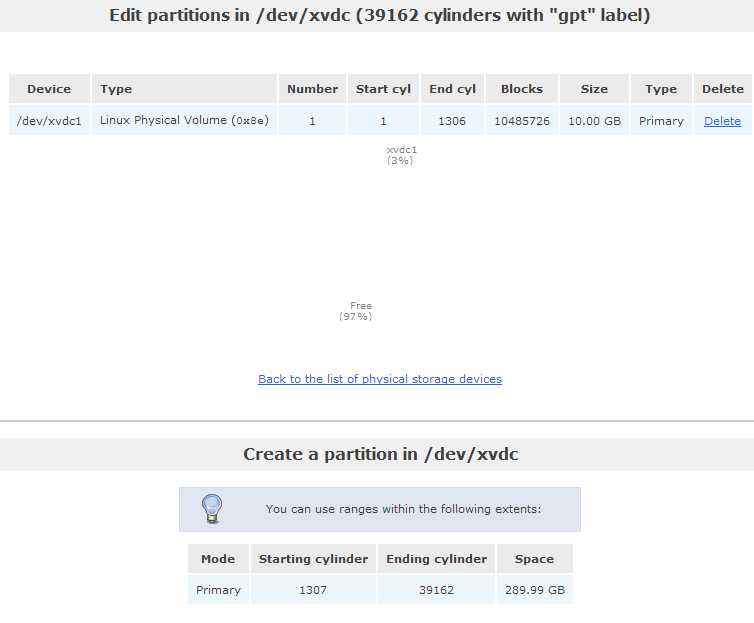 Regards
Brian