Hello Experts.
In our company we have a multifunction printer/copier Ricoh Aficio MP-C6000 attached to our network. Our environment consists primarily of windows xp and windows 7 and theres no problem at all.
Recently we bought an iMac (Mac os x10.6) and a Mac Book pro. We configured the printer and we have no problems printing in black/white (grayscale).
For some reason i cannot print with color. Theres no option to use color for that printer.
I tried:
* Using the driver provided with the printer cd... no luck
* Using the driver dowloaded from ricoh web site ... no luck
* Using the pxlmono driver from linuxfoundation.. again no luck
Tomorrow ill try the package provided by apple that supposedly provides support for that multifunction printer/copier (although i believe that it is already installed by the software updater). (
http://support.apple.com/kb/DL902
)
Im not a mac fan and never used a mac before that so any suggestions (even silly ones) would be much appreciated.
I have attached some screenshot to make it clearer since my lack of proper english o_O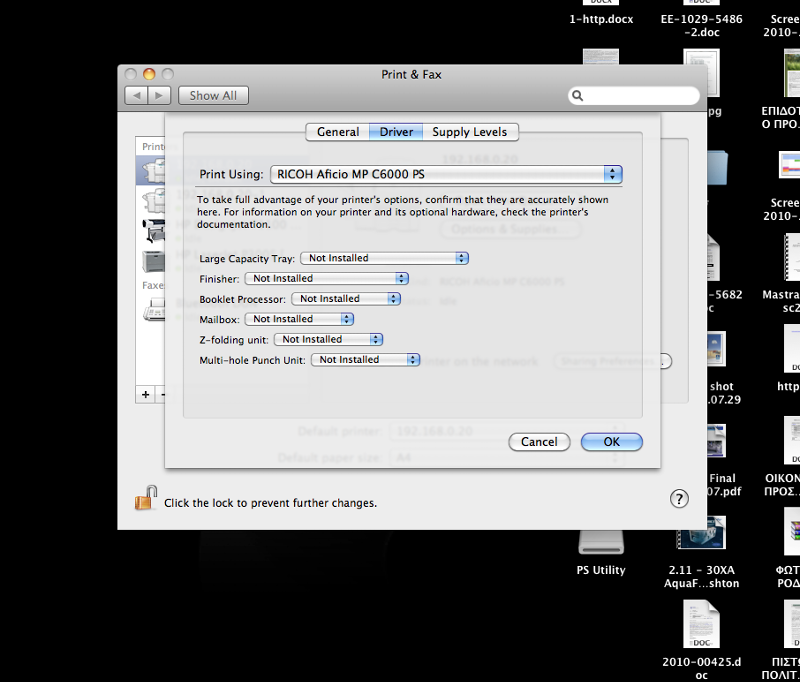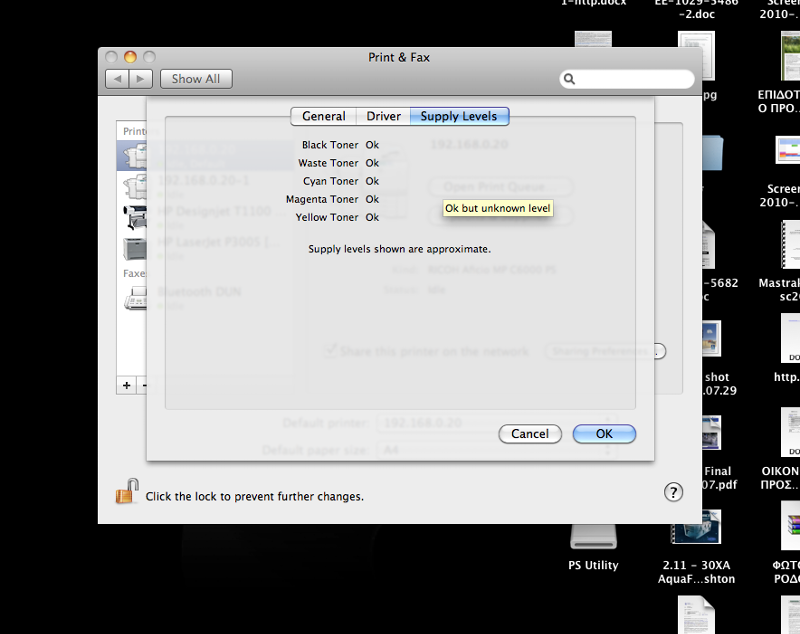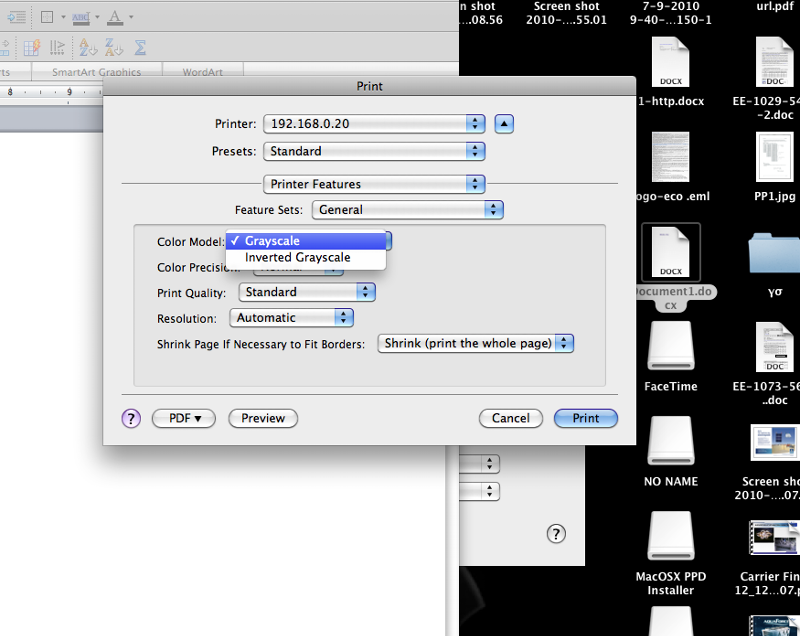 Many many thanks to everyone in advance..