I am using a program called WinAudit to scan client PCs.  It is able to dump the audit into a SQL database, but I have not been able to pull this data into excel and have it display how I want it to as a report.
The attached screenshot shows the structure of the data in SQL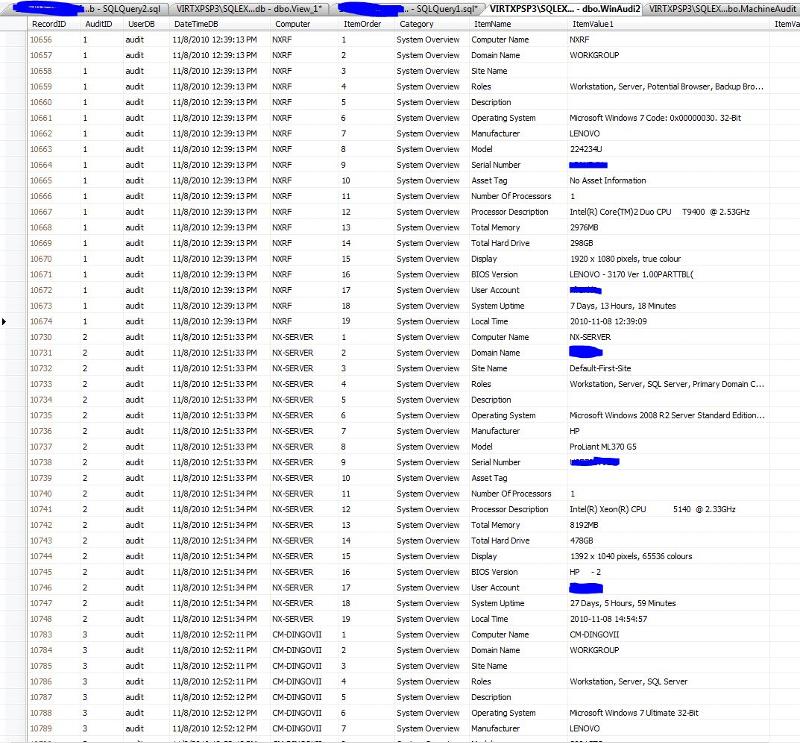 And this image shows how I would like the data to be pulled into Excel  

I basically need the values of the column "ItemName" to end up each being their own column name under which it displays the values of "ItemValue1"
Is this even possible?