Win7 Professional 64 bit, OneNote 2010 with Office 2010 Professional installed.
If I run OneNote or try to access it via Outlook I get the attached error message (screenshot).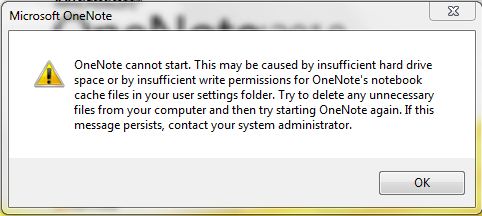 OneNote 2010 will open and run correctly if I explicitly run it as an administrator but that doesn't help when I try to launch it from Outlook.  I have checked the permissions on the OneNote cache folder and I have full access to that directory.  Already repaired, uninstalled and reinstalled with no effect.