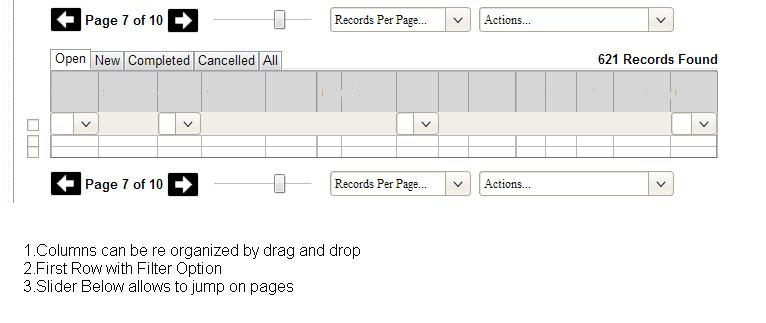 I need to provide solution having data in grid with the following main functionality :
1.Columns can be re-organized by drag and drop.
2.First Row with Filter Option
3.Slider to allow to jump/navigate pages.
I read the stackoverflow discussions and found jqgrid and extjs are the 2 opensource solution providng most of the functionality.(Extjs has problem with user defined design implementation.)
Can any one suggest (or any other opensource grid in ASP.net) possiblility of using jqgrid including slider and action dropdown.
regards,