Our Exchange Server Blue Screened last night - just want to find out why and prevent it from happening again.
Server is 2008 Standard SP2 x64 (not R2) running Exchange 2010 and Hyper-V.
BSOD was 11/15/10 at 4:59am - nothing useful in the Windows Event Logs.
Minidump was created.  I used BlueScreenView to check it: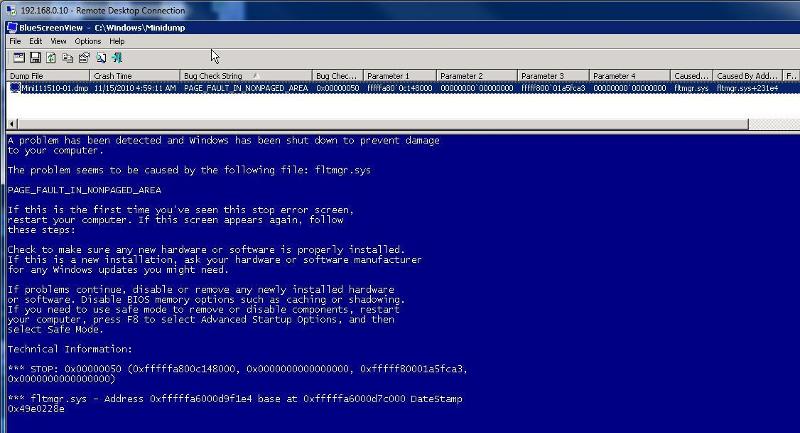 Looks like fltmgr.sys.
Any ideas?