We need to build a link from our firewall (Sunbet A) to the firewall of partner company (Subnet B).
Because the physical distance is short, just about one meter. We are going to link
them via a switch or Ethernet cable directly.
Requirements:
- Some users from partner company will stay at our company and need to access DC or file servers/printers at subnet B(partner company)
- Some users from Subnet A need to access printers or file servers at Subnet B
- Other unnecessary ports/service must be blocked due to security concerns.
Environment:
Both firewalls are Juniper SSG5.
Firewall zone design: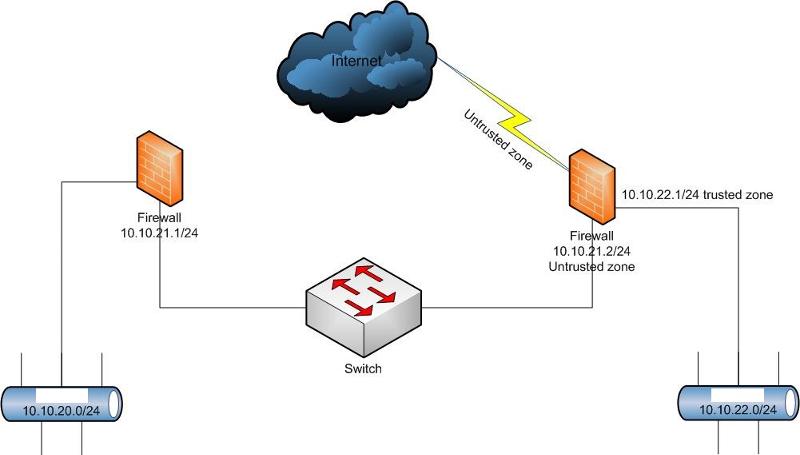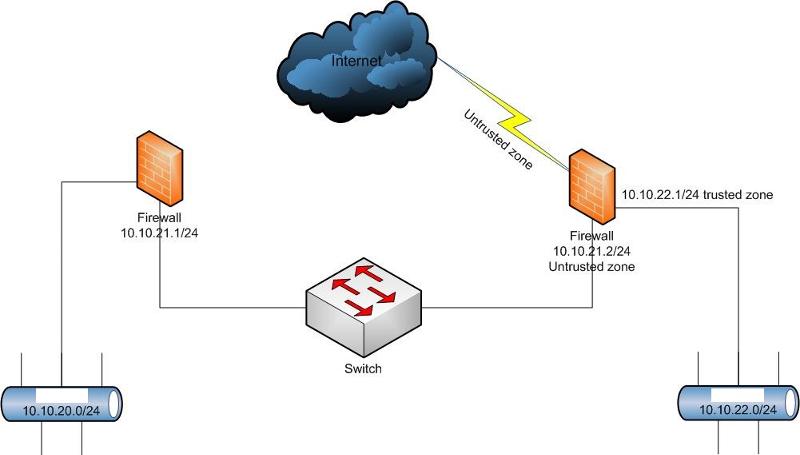 Anything should i take care for the attached design?
Thank you.