A couple of months ago, we moved from a Exchange 2003 to a Exchange 2010, which runs perfectly. Now I want to uninstall Exchange 2003. I have followed the steps on this page:
http://technet.microsoft.com/en-us/library/bb288905(EXCHG.80).aspx
But every time I try to uninstall Exchange from 'Add or remove', I get this error:
"The component "Microsoft Exchange Messaging and Collaboration Services" cannot be assigned the action "Remove" Because: - One or more users currently use a mailbox store on this server. These users must be moved to a mailbox store on a different server or be mail disabled before uninstalling the server."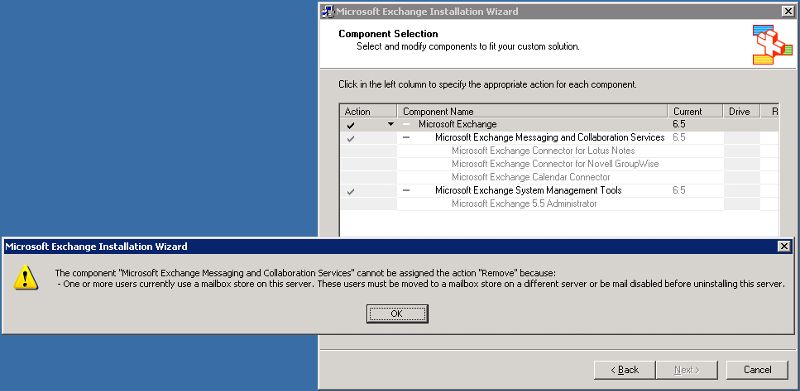 I've tried in AD to make a search for Exchange account and then see which Exchange Home Server they had and the old Exchange 2003 server was not specified in any of them.
Does anyone know how i remove my Exchange 2003?