I have a new installation of Microsoft Sharepoint 2010 Enterprise with SQL Server R2 and Windows Server R2 on a, Intel Quad Core 8GB system.
When I attempt to use Microsoft Access 2010 to publish a Web Database I get an error that says.
HTTP://WIN-RPRAMDLF5F:44442:/BLANK/ did not repond. Either the server does not exist, Microsoft Access Services are not enabled on the server, or the server is using an older version of Microsoft Access Services that is not compatible with Access 2010.

Here is a screen shot that shows I have SharePoint Server Enterprise Site features activitated.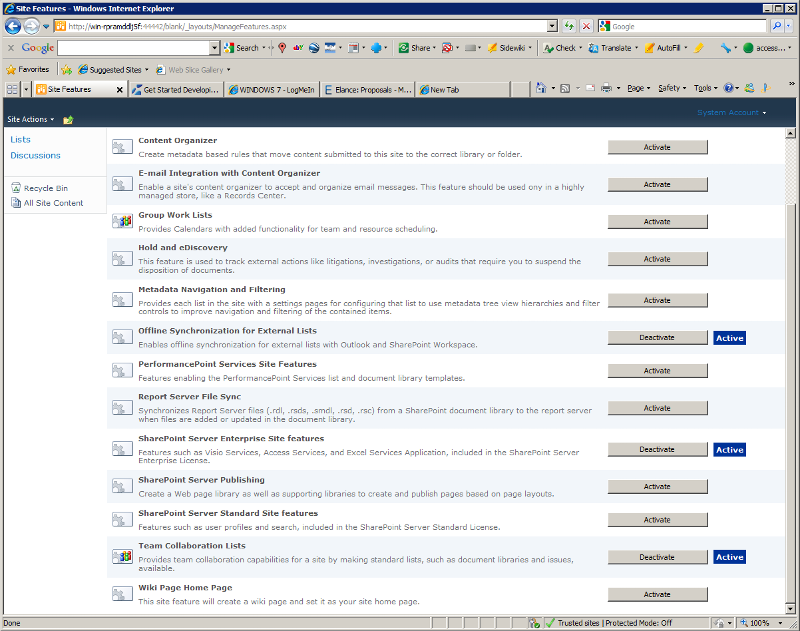 I have also read that I should see ACcess Services when I click "New" under the "Manage Service Applications" option from "Application Management" in CA. However it doesn't show that which may be part of the problem. See screen shots below. Any advice is greatly appreciated.