One of our customers recently upgraded from Office 2k3 to Office 2010.
They have since reported a loss of functionality.
In Outlook 2003, performing an advanced find with XX criteria would reveal a count of results in the status bar.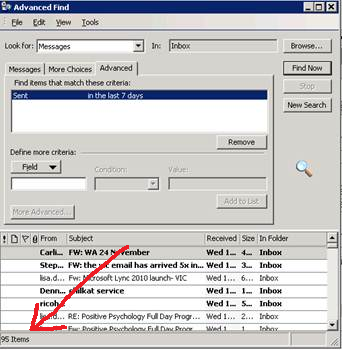 In Outlook 2010 Advanced find is depreciated, however still there, but it appears to have lost its Status bar, hence we cannot see the amount of items returned.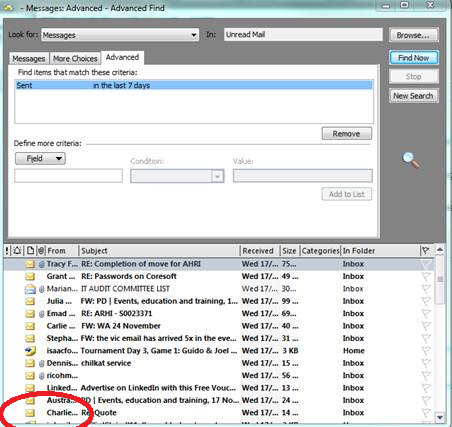 I have tried to make a work around with Windows 7 Search, and whilst I can get close to what the customer wants its not quite right.
Does anyone know how to enable the status bar in 2010 to show this? or perhaps some other way of replicating this functionality.
Thanks.